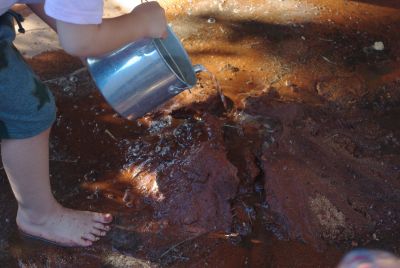 I used to teach a fun lesson about erosion where we mixed up all sorts of dirt, put it into a gutter, put a hose on it and saw how it got moved by the water.  Then at one school I didn't have a piece of gutter, so I found a nice pile of dirt and we went out with buckets and played on it.  So building landscapes was born.
First you build a nice hill, using different types of dirt if you have them around.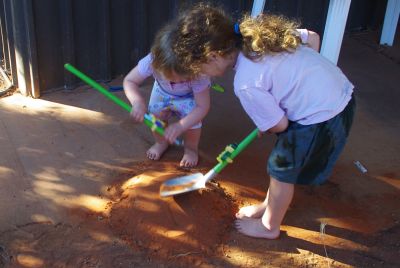 Then the angry rain gods come.  If you have older kids they might get the concept of different strengths of rain and sprinkling, but little ones are into floods Noah would be proud of.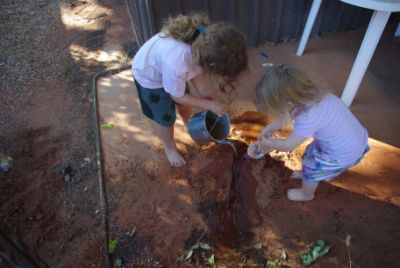 They took me very literally when I said pour it onto the top and loved their erosion channel, especially when they managed to create a waterfall.  Again, older kids might manage more nuance and watch the water take different paths down the rough side of the mountain.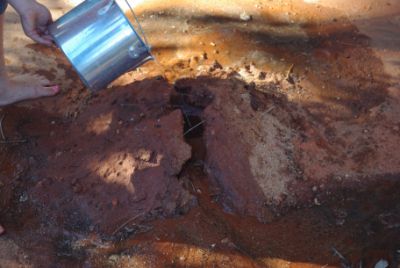 While your hill is being eroded away, you are also creating a network of streams and lakes.  Or if the area you are working in is very flat you might have to help it a bit.
And when it dries out, you can check out the erosion patterns.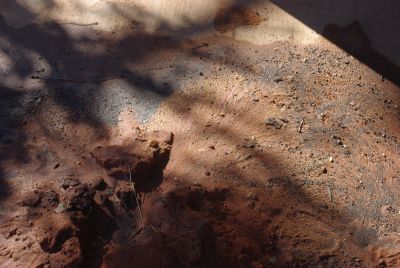 You can see here that different sands have been carried differently by the water, depending on weight and the speed the water was flowing.  The lighter debris has floated the furthest, out to the edge of the lake.
It's fun being a giant for a while and doing the work of centuries in a few minutes.  Try it! This post is part of the We Play linkup at Childhood 101.
Enjoy this article? Subscribe to the weekly newsletter to hear about them all.
Or grab my RSS feed