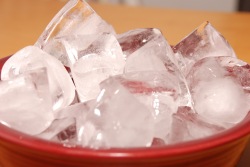 Mini-Quiz time! In general a physical change is one that can be easily reversed, a chemical change usually cannot.  So see if you can work out which of these changes are physical and which are chemical.  Answers down the bottom in teeny tiny type.  And once you've done the quiz you can observe some of the changes 🙂
Dissolving salt in water.
Burning a candle.
Drying clay.
Frying an egg.
Melting butter.
Grating cheese.
Metal rusting.
Using baking powder in a cake.
Lighting a match.
Erosion.
Boiling water.
Using an electric heater.
Using a gas heater.
Answers: 1 physical, 2 chemical, 3 physical, 4 chemical, 5 physical, 6 physical, 7 chemical, 8 chemical 9 chemical 10 physical 11 physical 12 physical 13 chemical
Get the Thursday Thirteen code here!
The purpose of the meme is to get to know everyone who participates a little bit better every Thursday. Visiting fellow Thirteeners is encouraged! If you participate, leave the link to your Thirteen in others' comments. It's easy, and fun!
Trackbacks, pings, comment links accepted!
View More Thursday Thirteen Participants
Enjoy this article? Subscribe to the weekly newsletter to hear about them all.
Or grab my RSS feed