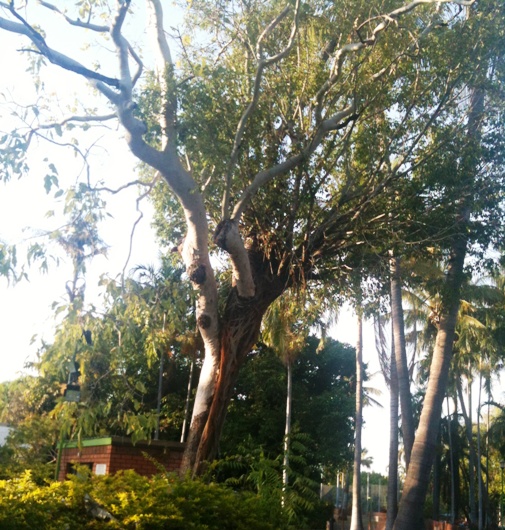 We get lots of mistletoe parasites up here, but I had to look twice at this one. It probably isn't a true parasite anymore because those root/trunks reach the ground, but it probably started as one when a seed lodged in the fork of the gum tree. There's now a whole tree (some type of fig?) growing around and through the original eucalypt.
Amazing what you see when you look around.
Enjoy this article? Subscribe to the weekly newsletter to hear about them all.
Or grab my RSS feed