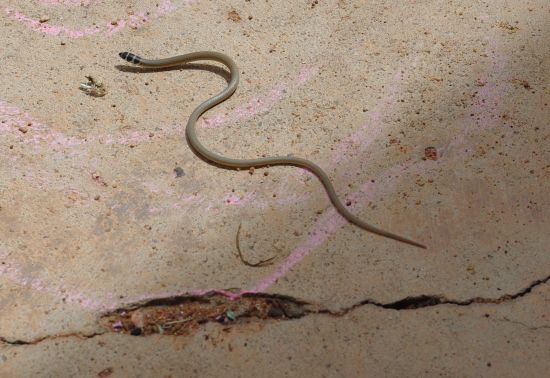 Edited: No need for the drama, apparently it's a legless lizard that's common around here.
This tiny little fellow was in our driveway.  We stayed well back, but it was quite amazing the way it jumped quite high while running away.  I've seen baby snakes do it before they can get right up in the air.  As far as Google shows me I think it's a juvenile Eastern Brown Snake, highly venomous and deadly 🙁  Unfortunately we seem to live hundreds of kilometres away from where Eastern Brown Snakes are found.  But there do seem to be other isolated patches on the other side of us, and since so much of Australia is unexplored I suppose it could be.
Enjoy this article? Subscribe to the weekly newsletter to hear about them all.
Or grab my RSS feed