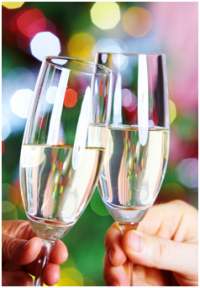 Today is the next step in my plans for world domination teaching the next generation to love and understand science.  It was quite unexpected and is thanks to my lovely readers, so I wanted to share it with you.  You see thanks to you guys who have encouraged me that there is someone out there interested I met someone on Twitter, who introduced me to some people on Facebook, and someone recommended me to someone else, who checked out Science@home and offered me some free-lance writing.
Yes, actual honest-to-some-deity paid for writing about science and ways to teach it to kids, my first piece is published today so I'm having a little celebration.
It's always been part of my plan to turn Science@home into a business but I was looking further into the future when the little girl starts school.  However I'm certainly not going to turn it down now it has arrived unlooked for, there will be some rejigging of plans and ideas.
I am now officially available for free-lance work on science and education, writing or curriculum development 😉
Enjoy this article? Subscribe to the weekly newsletter to hear about them all.
Or grab my RSS feed