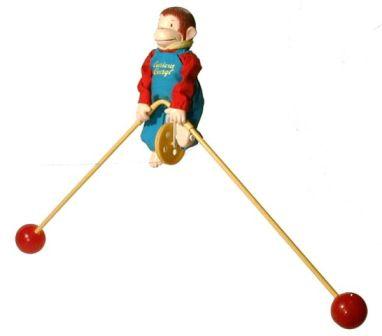 Getting back to the roots of this blog, looking at the things little ones love.
What is the best sort of mobile for newborns?
How do spinning tops work?
Ancient toys have been found in India and Rome, what types of toys are they?
Have you ever successfully got one of those cars on race tracks to go round the loop? Could it work in reality?
How does the little guy up the top stay balanced?
Answers on Friday.
Enjoy this article? Subscribe to the weekly newsletter to hear about them all.
Or grab my RSS feed