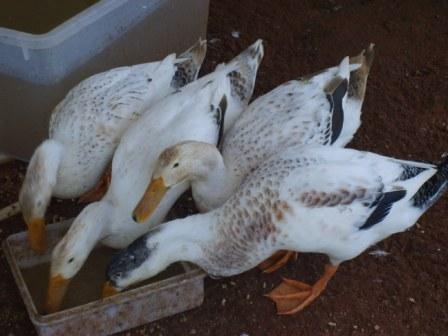 I haven't updated since my ducklings hatched, but they are all grown up now. We can't even tell who had the caesarean.
They are Indian Runner ducks but I don't know how pure they are, they are certainly pretty as they waddle around the yard. For anyone interested in genetics they seem to have silver and harlequin in them.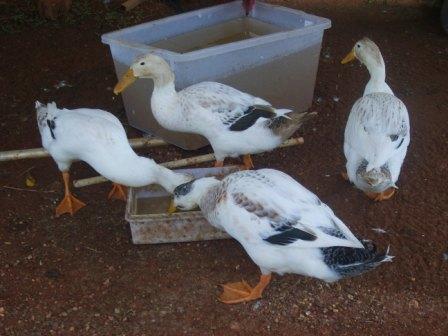 The one with the black head and tail is the drake and the others seem to be girls. You can see his tail feathers are starting to curl.
Enjoy this article? Subscribe to the weekly newsletter to hear about them all.
Or grab my RSS feed