My big girl is 5 today!  And for those in the giveaway she was born at 1848, or 6:48pm.  Congratulations to Marita, the winner at 7pm!
We had a lovely party with some little friends, where they did all the party things like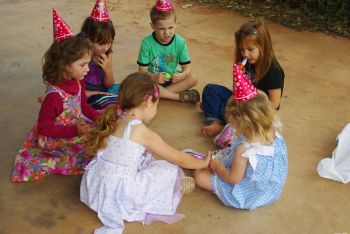 and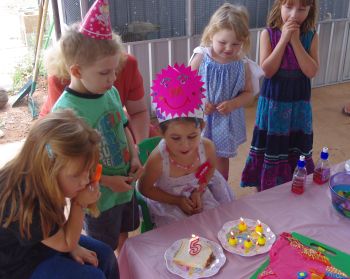 And here is a picture of the beloved and extremely exciting Unicorn Cake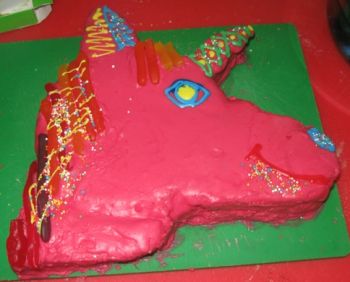 Much fun was had by all.
Enjoy this article? Subscribe to the weekly newsletter to hear about them all.
Or grab my RSS feed