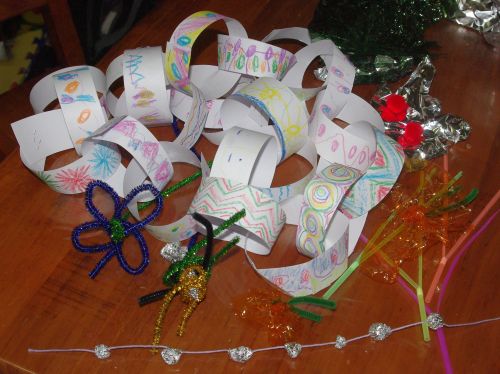 How exciting, we'll be home for Christmas so it's worth decorating and the girls are old enough to make some for themselves.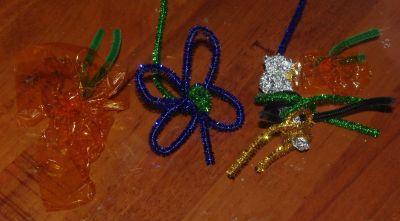 The big girl was so excited she ferreted out all sorts of craft materials and they've been exploring what they can do – bending, shine, colour, and lots of dimensionality.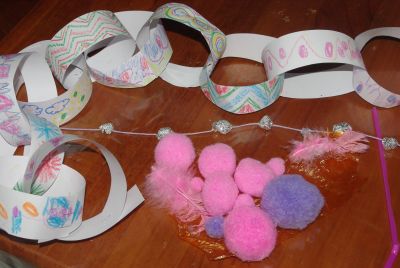 At one point she asked "When are we going to do another science activity?"
To which I replied, "This is a science activity, you're exploring how you can use different materials and what you can do to them.  That's science."
Christmas decorations – that's science.
For more decorations, check out Adventures with Kids

Enjoy this article? Subscribe to the weekly newsletter to hear about them all.
Or grab my RSS feed