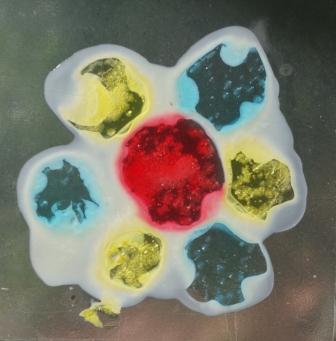 A while ago we made stained glass stickers using jelly. We gave them several days to dry, then they came up beautifully and we put them on several windows.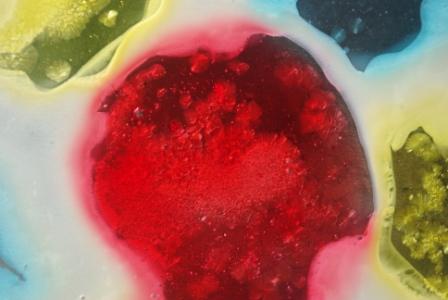 You can see here how the jelly is crystalising as it dries further, this is bleaching the colours so they won't last forever.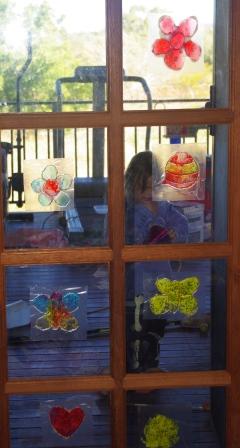 While they last they are very pretty and the girls are loving them, asking to make more. Definitely a successful experiment.
Enjoy this article? Subscribe to the weekly newsletter to hear about them all.
Or grab my RSS feed