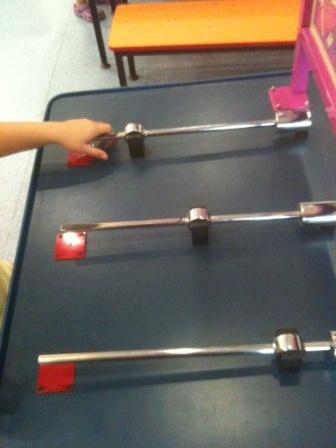 I got a rare chance to play with my girls at the museum.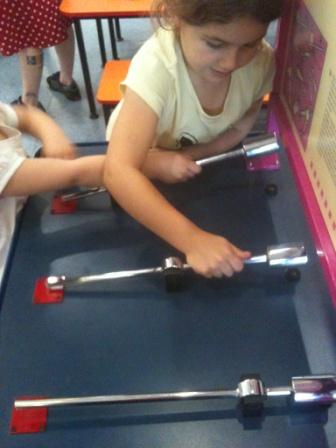 Big girl's explanation is that they must weigh different amounts, so she was testing it. She did explain why they went up to different heights.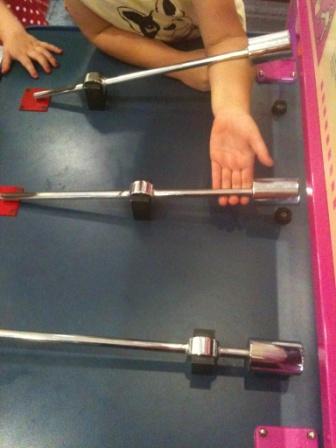 And I heroically did not tell her the answer, she can play with it another day.
Enjoy this article? Subscribe to the weekly newsletter to hear about them all.
Or grab my RSS feed