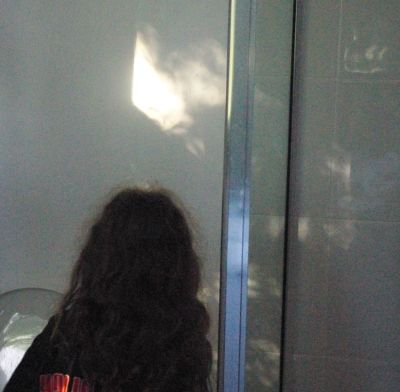 Something so simple. We were getting ready in the morning and big girl noticed light on the bathroom wall.
After waving objects around she found the shadows and worked out it was from the window.
The light going through the shower screen was also fascinating, to stand at the screen and look either side.
And she insisted that I take photos, she loves it when we record her exploring.
Enjoy this article? Subscribe to the weekly newsletter to hear about them all.
Or grab my RSS feed