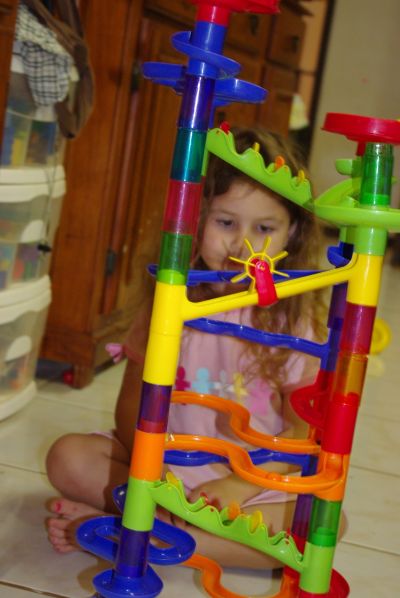 This is one of the girls' favourite toys, I love how many different things they get out of it.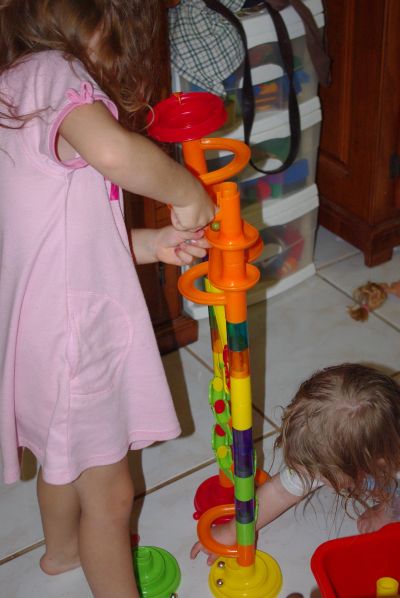 There are physical skills like co-ordination and care in building, aim in dropping the marbles, picking them up.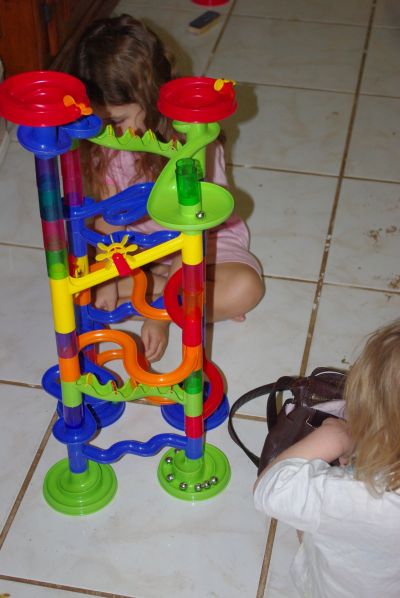 Social skills like working together, sharing, taking turns.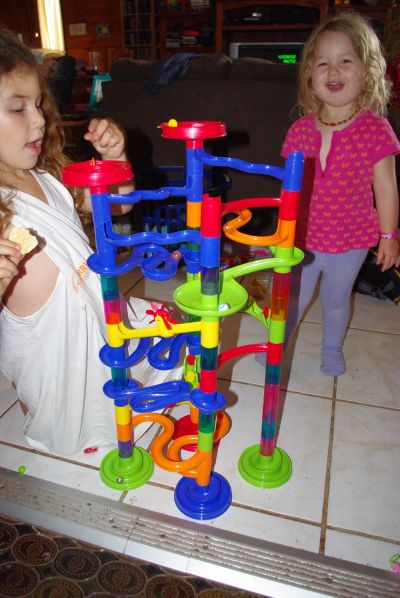 And problem solving skills like testing, following a path, planning and questioning.  Not to mention the amount of patience, persistence, creativity, concentration and thinking ahead required!
But really it's just a lot of fun 🙂
Enjoy this article? Subscribe to the weekly newsletter to hear about them all.
Or grab my RSS feed