As you could probably guess, I'm a science geek.  I actually bought these while I was pregnant with my first child, knowing I wouldn't be using them for years.  But I'm a sucker for cool toys like these, little magnets with ball bearings to stick in between.  I have to force myself to leave them alone, I desparately want to build octahedrons or other classic shapes, but they do love them.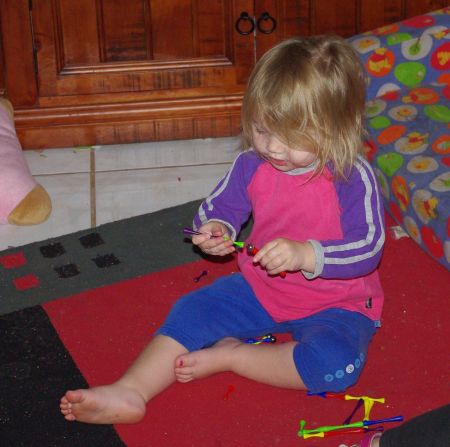 Miss 2 is like her mother, will quietly sit and try things out.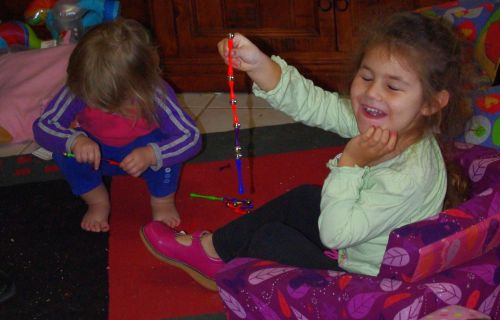 Miss 4 doesn't know the meaning of the word 'quiet,' but is an enthusiastic experimenter.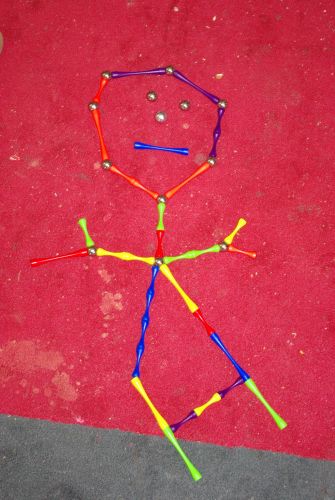 It's not an octahedron, but I think I like it even better.  (Bad Mummy didn't realise the play rug was so filthy.  Damn those toddler picnics.)
Do you have a favourite toy you bought for you?  Do your kids like it?
Enjoy this article? Subscribe to the weekly newsletter to hear about them all.
Or grab my RSS feed