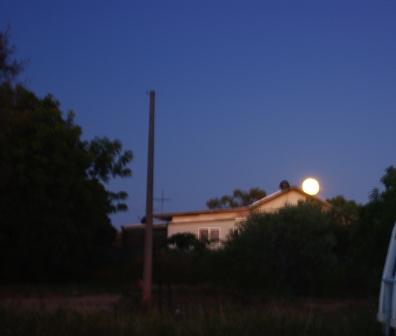 We were outside on Sunday night so I grabbed the camera and got some shots of the spectacular moon rising. I didn't grab the tripod, so sorry for the fuzziness.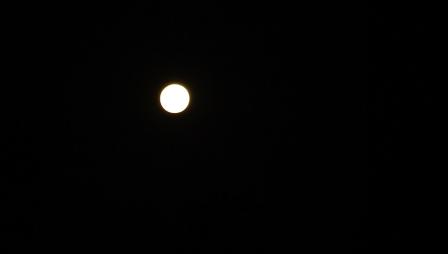 This is an actual photo, not a white dot on a cheap graphics program. I need to learn about using the camera on manual if I'm going to do more of these.
I know there's no scale on here to show how large the moon is, so I looked up some things on the 'supermoon.' It looks around 14% larger. Now the size of the moon changes according to how high it is, so I'm working with very rough figures here, but I make that about 3mm wider in diameter than it normally appears. Or maybe half a square centimetre larger area. NASA really needs to clarify what they mean by 'larger' because there are two completely different sizes we're talking about here, even if they are all practically the same.
[Yes this is maths geeky and tangential. And how big the moon appears is completely irrelevant to pretty much everything. But putting numbers on something makes it sound official and important, so if you're going to do that you should at least tell us what the number relates to. How will we ever convince people that some numbers really are important when NASA of all places is giving out meaningless ones?]
Supermoon?
It was still pretty, as was the sunset in the opposite direction.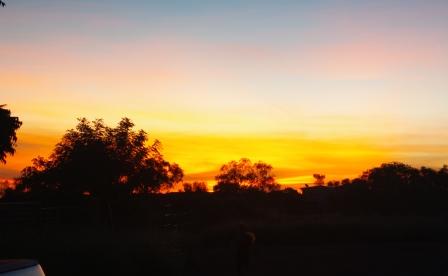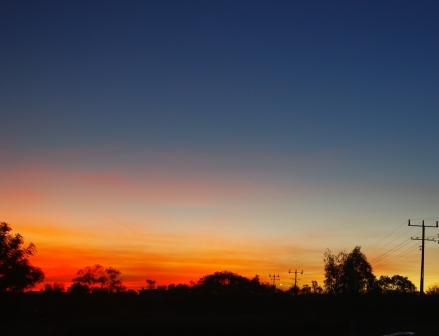 I think I can see a post on Modern Moon Myths in the near future, in fact right here.
Enjoy this article? Subscribe to the weekly newsletter to hear about them all.
Or grab my RSS feed