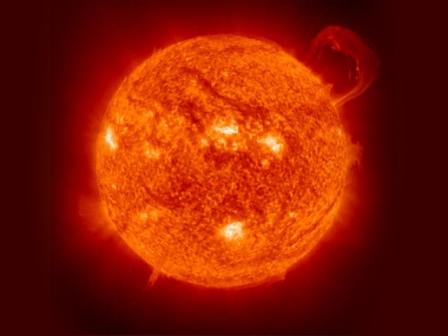 I'm not actually getting much sun right now! But I love browsing through the NASA galleries to see what amazing images they have. In the one above the 'handle' at the top right is some relatively cooler gas in the corona.
This image is all taken in the extreme UV range but colour coded for temperature. Red is 2 million, green is 1.5 million and blue is 1 million degrees Celsius.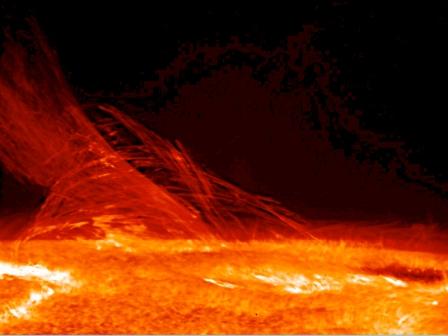 Plasma filaments connecting areas of different magnetic polarity, like enormous magnetic field lines. Most of the features shown in these photographs are related to the sun's magnetic field.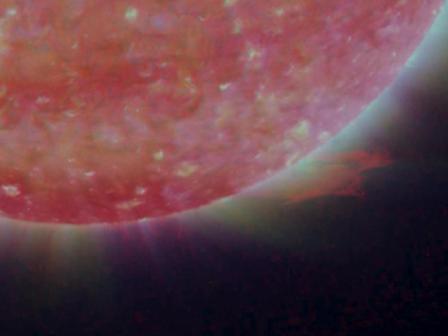 Enjoy this article? Subscribe to the weekly newsletter to hear about them all.
Or grab my RSS feed