Little babies love exploring with little fingers!  A texture board gives them lots of different things to feel and compare, plus it's a great project for older kids.
I've done a permanent one here because we happened to have some MDF board, but you can easily make them with card or even paper.  All you need is a backing, glue and different things to glue on!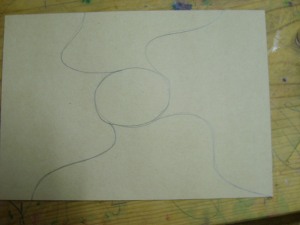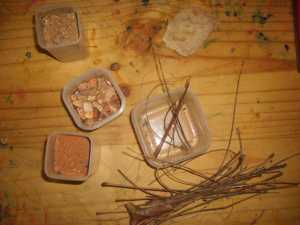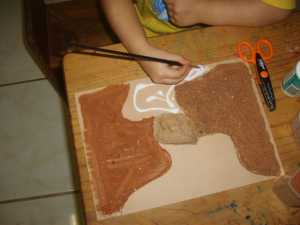 Spread the glue thickly all over the section you are doing.  I'm using Aquadere because of the wood.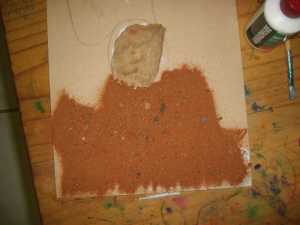 Pour the sand (if you're using that) thickly all over the glue, let it dry for a couple of hours so it's really dry, then you can tip the extra off.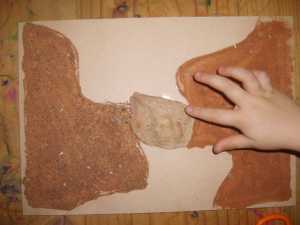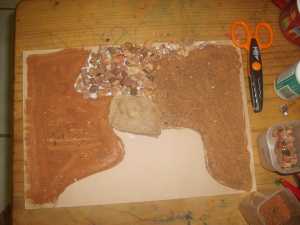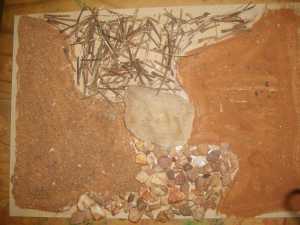 I'm going to spray it with a varnish to protect it a bit.
I used natural materials for this one, but there are heaps of other things that have great textures.
Paper – flat, tightly scrunched, folded, or add some alfoil.
Fabric – if you don't sew, recycle some old clothes and blankets.
Leaves and flowers – compare fresh and dried.
Packing materials – bubble wrap, foam balls.
Different sized beads.
Enjoy this article? Subscribe to the weekly newsletter to hear about them all.
Or grab my RSS feed