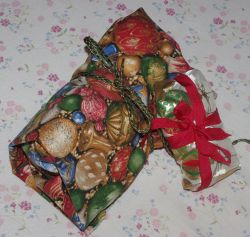 So far my Christmas Presents for Geeks series has been about the little ones, either for them or presents they can make for others.  This list is for all ages and includes books, music and jewellery that might amuse the older geeks in your life or be good to leave out as hints.  It's mostly too late for online ordering or Etsy, but they are ones to keep in mind for the rest of the year and many are available in bricks and mortar stores.  All the links are Australian, but most of these are available internationally.  Thanks to Podblack Cat for pointing me to some of them.
Tim Minchin– Most definitely not safe for work!  But hilarious DVDs for any adult skeptical geeks in your lives.  Check out his YouTube channel, my current favourite is White Wine in the Sun.
They Might Be Giants – An adult band (Remember Birdhouse in Your Soul?) but they have released some great albums for little geeks, including Here Comes Science.
Dr Karl – The sleek geek has 30 books and now a game available at ABC shops.  Good for any ages for a quirky present.
Digital Cuttlefish – The Digital Cuttlefish is an amazing poet, always thought-provoking as he writes on scientific and skeptical issues.  He has now collected his wonderful verses and published them, you can get a downloadable version or hard copy.
Tribal Science – This is one I've asked for, it's brand new from Australian science educator Michael McRae.  A historical look at what science is, how we think and some of the arguments and mistakes.
Does Anything Eat Wasps? The Last Word is a long running column in New Scientist magazine where people send in questions and readers answer.  Many of them have been collected in an entertaining series of books beginning with Does Anything Eat Wasps?
Why People Believe Weird Things by Michael Shermer – An entertaining look at the search for meaning and spiritual fulfillment.  Currently sitting under my bed.
The Demon Haunted World – it's been suggested that all geeky book lists are legally required to begin with this one.  It's one of the foundations of modern skepticism by the much lamented Carl Sagan and looks at all sorts of pseudo-science including alien abduction and faith healing.
Jewellery –  Store these away for a birthday, geeky Mums.

Molecular Muse on Etsy makes lovely necklaces and earrings in the shape of molecules – fancy a theobromine (chocolate) heart?
Morphologica is on Etsy but also has their own store, an Australian artist creating laser-cut acrylic jewellery with a science/geek theme.
Noadi's Art is inspired by marine creatures, especially squids and their allies.  For amazing and very distinctive necklaces made of polymer clay.

T-shirts – They don't have to just come in black with sometimes-witty slogans, they can be geekily humorous too.

Yellow Ibis have both adult and children's t-shirts.  Is your little one as sweet as glucose?
Teach the Controversy was the slogan of creationists in the US trying to get creation into science classes.  So why don't we teach other controversies as well – storks bringing babies or the 5 elements of the periodic table?  Probably only humorous to actual scientists or people trying to work them all out.

Nerdy Baby – B is for binary numbers, C is for cell membrane – doesn't every little girl need a poster of the inverse square law?  It's quirky and I love it.
Plushies – Do you prefer organs, molecules, or giant microbes?  They do have a use as a teaching tool I suppose, but look at the cute little smile on the crocheted methane!
Your Organ Grinder – I don't know if I would do this as a present myself but I came across it while researching this post and wanted to share.  Feel the urge for a felted brain necklace?  Or lungs appliqued in cute quilting cotton?  This is your store.
What geeky present do you want for Christmas?
Enjoy this article? Subscribe to the weekly newsletter to hear about them all.
Or grab my RSS feed