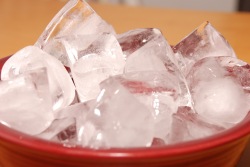 One of the things babies and little kids need to learn about is that things don't always stay the same, they change over time (and can even change back again).  It's something we're so used to we don't really notice any more, but it's all new to them!  Some of these are things you can play with, some are just to be aware of and point out, but here are some things that kids can observe change over time.
Light –
Day and night.
Shadows.

Temperature –

Over a day, take note of what clothes they are wearing.
Over the year.
Melting ice (or icecream 🙂 )
Cooking, especially if they help make it.

Living things –

Flowers or plants growing.
Silkworms.

Electricity –

On and off switches.

Sound –

Follow a tune going up and down.
Play with their own voice going loud and soft.
Play with nonsense syllables and feel their mouth change, E I E I O.
Change with movement, listen as cars get closer and go past.
Enjoy this article? Subscribe to the weekly newsletter to hear about them all.
Or grab my RSS feed