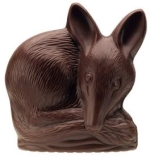 Like any celebration that's been around as long as Easter, there are lots of interesting snippets of lore associated with it.  I've tried to pick some that are a bit different and have a science slant, and it's a good excuse for a bit of trivia.
The date of Easter is the first Sunday after the first full moon after the March equinox.  So:
The days of the week in English are based on the Norse and Roman gods and planets – Sun, Moon, Tiw (Norse), Wodan (N), Thor (N), Freyr (N) and Saturn (R).  A mix of classical and Viking/Saxon influences.
The full moon is when the earth is between the sun and moon so the face of the moon turned towards us is in full daylight.
There are two equinoxes a year, sometime on March 20/21st and September 22/23rd.  This is when the earth's axis is not tilted away from the sun and it will be directly overhead on the equator.  It is the day that has roughly 12 hours of light and 12 of dark, hence "equal night."
The earliest date Easter can be is March 22nd, straight after the equinox, and the latest it can be is April 25th if the equinox is just after a full moon, then the next full moon is a Monday.

Eggs are an ancient symbol of fertility for obvious reasons, but there are a few things I didn't cover on Tuesday:

A folk remedy for small cuts and grazes is to cover them with the shell membrane, so long as it's washed it helps keep them clean because it's surprisingly tough.
'Double yolkers' occur when there is a mistiming in egg production and two ova are caught in one egg shell.  Usually they cannot produce twin chicks because the chicks need to move around and get into the air cell to breathe, twins get in each other's way and suffocate.  But a well timed 'caesarean' cutting open the egg has been known to save them.

Sometimes eggs are produced with no yolks, this can either be a young hen that hasn't started 'ovulating' yet or it can be when a tiny piece of the reproductive tract breaks off and triggers the rest of the egg formation.

Rabbits are another fertility symbol because they're so, well, fertile.

Rabbits are 'induced ovulators,' which means they don't release eggs until after they have mated.  This means they don't have a specific breeding season but will accept a mating most of the time, which is one of the reasons there are so many of them.
Pregnancy lasts 31/32 days and they can be bred again when the babies are 4 weeks old.  That means they can potentially have a litter every 60 days!
Twenty-four rabbits were introduced to Australia in 1859 to 'remind people of home.'  By 1900 they were a plague and devastated agriculture and caused huge erosion problems, as they still do to today.  The Rabbit Proof Fence was built across WA to try to stop them getting in from the east, there were actually 3 fences that took 6 years to build and stretched 3253km or 2021 miles.  It didn't work.

Because rabbits are so destructive, Australians are encouraged to have the Easter Bilby instead of the Easter Bunny.

Bilbies are a type of bandicoot, a marsupial.  Their pouch opens backwards to avoid getting dirt into it while digging and burrowing.
Bilbies are well adapted to live in the Australian desert – they burrow down to where it's cool, they are truly nocturnal, their large ears help lose heat and they don't drink water – they get it from their food.
Being a marsupial does not mean they are 'not as advanced' as placental mammals, it is actually a good adaptation for a harsh, unpredictable environment.  Bilbies and many other marsupials can breed all year round to take advantage of good food and water when it is available, and the small investment into the short pregnancy means the mother isn't endangered if conditions turn bad again.  If conditions remain good, the babies continue to develop in the pouch as if they were still inside.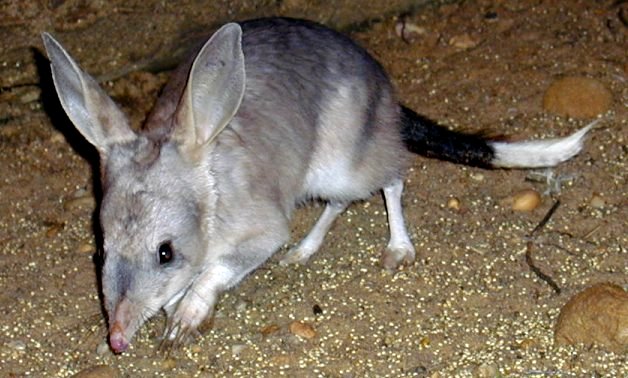 Get the Thursday Thirteen code here!
The purpose of the meme is to get to know everyone who participates a little bit better every Thursday. Visiting fellow Thirteeners is encouraged! If you participate, leave the link to your Thirteen in others' comments. It's easy, and fun!
Trackbacks, pings, comment links accepted!
View More Thursday Thirteen Participants
Enjoy this article? Subscribe to the weekly newsletter to hear about them all.
Or grab my RSS feed