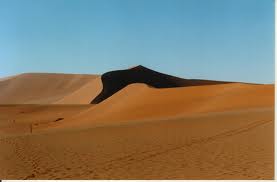 The hottest recorded temperature was 57.8C or 136F in Al'Aziziyah, Libya in 1922.
The hottest recorded temperature in Australia was 50.7C or 123F in Oodnadatta, South Australia in 1960.  Personally I've been in 48C and that was hot enough!
The coldest recorded temperature was -89.2C or -128.6F in Vostok Station, Antarctica in 1983.
The coldest recorded temperature in Australia was -23C or -9.4F in Charlotte's Pass, New South Wales in 1994.  I know I've done -16C in the US and -5C here, that was in the same town as the 48C!
The place most likely to be struck by lightning is central Africa, especially the Democratic Republic of Congo, which can have more than 70 strikes per square kilometre in a year.
The place in Australia most likely to be struck by lightning is Darwin airport.
The strongest wind gust ever recorded was 484 +/- 32km/hr (301 +/- 20 mph) during a tornado near Oklahoma City in 1999.
The most destructive weather event in Australia was Cyclone Tracy, which flattened Darwin on Christmas Eve 1974.  It destroyed 70% of the buildings in the city and killed 71 people.  That year Santa never came (Hoodoo Gurus, Tojo).
The largest and most intense cyclone ever recorded is Super Typhoon Tip in 1979.  At it's largest it was 2,220km wide with peak winds of 305km/hr, it also set a record for lowest recorded sea level air pressure of 870 mbars.
The longest heat wave is generally regarded as 160 days above 37.8C (100F) at Marble Bar in Western Australia, from October 31st 1923 until April 7th 1924.  Where I live now we had 17 days above 40C a couple of years ago, lucky we all have air conditioning!
The coldest winter in Europe in the last 500 years is regarded as the Great Frost of 1709.  Trees exploded from the cold and the wheat crop failed, the subsequent famine is estimated to have killed over 600,000 people.
The highest average annual rainfall is 13.3m in Lloro, Colombia.
No rain has ever been recorded in the Antofagasta region of the Atacama desert in Chile.

Get the Thursday Thirteen code here!

The purpose of the meme is to get to know everyone who participates a little bit better every Thursday. Visiting fellow Thirteeners is encouraged! If you participate, leave the link to your Thirteen in others' comments. It's easy, and fun!

Trackbacks, pings, comment links accepted!

View More Thursday Thirteen Participants
Enjoy this article? Subscribe to the weekly newsletter to hear about them all.
Or grab my RSS feed