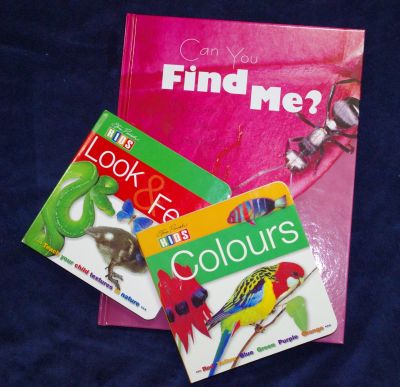 Welcome to the July Teach/Learn Blogging Carnival.
The Teach/Learn Blogging Carnival hosted by Science@home is for anyone, because we are all teachers and learners all the time. This month our theme is "English", including Speaking, Listening, Reading and Viewing. I think our bloggers have covered all of these and there are lots of resources and game ideas, plus a giveaway. Please read through to the end to find links to the other participating blogs.
***
I love children's books.  I'm a sucker for Dr Seuss, Mem Fox, Pamela Allen and all the rest.  When we go to the library I choose more than my children do because I love the rhymes, the stories, the actions, but mostly the artwork.  There are so many gorgeous books with beautiful illustrations and different styles.  I love the imagination in kids' books, the ability to make the fantastic normal and talk with dragons and moon-men and robots.  But the flip side is that the one thing I sometimes find lacking in kids' books is reality.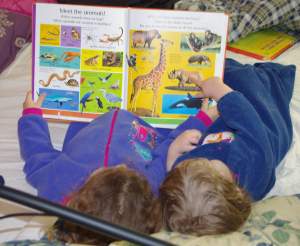 This may just be me, the types of books I buy or borrow.  There may be a whole genre of books out there I'm missing.  But I find even non-fiction books rarely have photographs – they still have drawings.  Baby books have simplified cars and boats made of circles and triangles.  'Find Things on the Farm' has careful illustrations with 3 nests and 10 eggs.  So whenever I find a book with beautiful clear photos I grab it, because there's a lot to be said for reality.  It may not have the perspective or control of a painting, it may be complicated and messy and even confusing, but there is a beauty and dimension in nature different to what we produce.
And what an opportunity to learn!  'Red' is not just a bright primary colour, it has all sorts of shades and variations.  'Fish' is not an oval shape with a triangle on the end, it can be long and lean or round and flat with bright colours and patterns.  'Apple' does not sit squarely and perfectly on a blank page, it hangs from a tree or thumps to the ground and is eaten by insects and furtive mice.  Books are our children's ticket to the places we cannot take them, and a child who has loved books is a city child who has visited a farm, a country kid who has ridden on a bus, an adventurer who has explored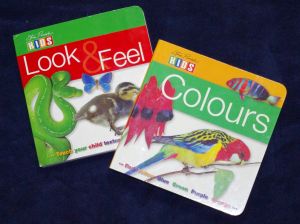 jungles and deserts and frozen wastes.  And real photos are important to lend authenticity to the experience.
So with that in mind I have my first giveaway, actually two.  I have some beautiful books to share with two families to help them find a bit of reality on their bookshelves.  The first set is two baby books by the talented wildlife photographer Steve Parish, using photos of Australian animals.  The second is for older children and is about insect camouflage, they should have lots of fun trying to find the insects or spot the differences!  Entry is open internationally, you just need to be subscribed to Science@home somehow, either through email, RSS or Facebook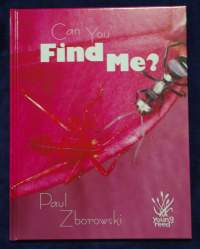 I'm not fussy.
Click on the Facebook Like button up the top of this post.
Let me know you have entered in the comments here and which book you prefer. Super important – I currently have more entries than names and there's no way I can track the others!!!
Winners will be chosen at random and posted on Sunday 25th July, first person drawn will get their first preference and second person will get the other prize.  Winners will be notified by email, so make sure you use a real one 🙂
***
Visit Science@home to find out more about the Teach/Learn Blogging Carnival.
Please take the time to visit the other participants and check out their posts on "English."
Thanks for visiting our carnival, we hope you enjoy some of these posts and have found some interesting blogs.
Enjoy this article? Subscribe to the weekly newsletter to hear about them all.
Or grab my RSS feed