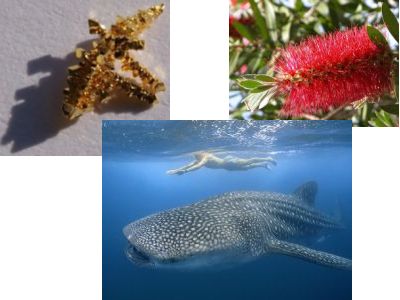 We do a lot of long distance driving and this is a favourite game with the big girl, although zebra is usually a pretty good bet. And some of the descriptions are a little bit, weird. I've been using it as a bit of a theme seeing it's something the girls already know, and we've been adding it to lots of activities.
Animal and vegetable are fairly easy – plants and animals. A simple definition of 'minerals' for little ones is something that comes from the earth, or even something that has never been alive. That can spark all sorts of conversations.
Word Game:
For those who don't know it, Animal, Vegetable or Mineral is your standard 20 questions type of game – someone thinks of an animal, vegetable or mineral and everyone else has to guess using only yes/no questions. At 5 big girl is able to play this, although some of her answers aren't very helpful. She is slowly learning some questioning strategies rather than randomly jumping around, things like 'Does it eat meat?' or 'Is it bigger than a chicken?' It's a great way of helping kids see patterns around them and learn problem-solving strategies.
Walks 
Little girl loves her walks so we've added it to them. Rather than just looking at or naming things we're starting to classify them as well. Sometimes I'll ask her if she knows, sometimes she asks me. It can be a good way of getting moving too – things like 'run to the closest plant!' or 'touch the top of the hill.'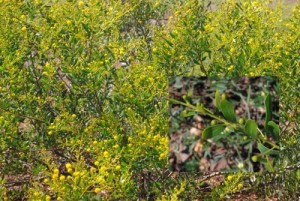 Sorting
This is always popular with the big girl, we've sorted stones, leaves, beads and things found on a walk. You can take it a step further by looking at what materials things are made of – did they come from a plant, an animal or from the earth?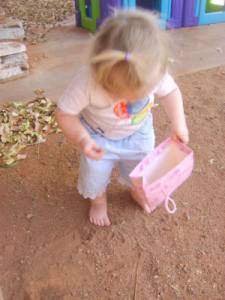 Jigsaws
Little girl is in a jigsaw phase at the moment, she's well past the little ones but with some of the bigger pictures she runs out of puff. Talking about the picture really helps her finish it. Her favourite is a zoo scene with lots of scope for finding different plants and animals, then we swap it around and she tells me what I have to find.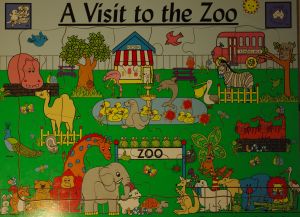 Books
We go through periods when the girls are obsessed with the type of book where you are searching for things, like 'Spot What' or '1001 Things on the Xyz.'  These are particularly good on long car trips. You can use animal, vegetable or mineral as a bit of an extension – rather than just finding things, classify them as well.
Food
Hopefully you aren't eating minerals, but animal and vegetable can be fascinating in food. The girls have a very good understanding of where meat comes from, especially with the number of animals we've had die or seen that are dead. They know that some animals eat others and that's what meat is.
It's easy to understand vegetables and fruit as plants, but processed foods get a bit more interesting – do your children know that wheat used in their bread is ground grass seeds? We smashed up some rice one day to see how they did it! It helped big girl that we've made our own bread and pasta, but little girl hadn't put it together so she was shocked when big girl told her that her pasta came from plants.
Do you have a game you could add Animals, Vegetables and Minerals to? Share it with us.
Enjoy this article? Subscribe to the weekly newsletter to hear about them all.
Or grab my RSS feed