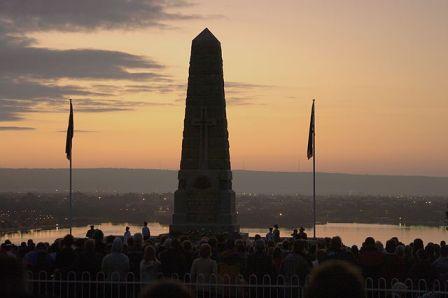 For my international readers, today is ANZAC Day, one of the most important Australian public holidays. It commemorates the landing of the soldiers of the Australia and New Zealand Army Corps in Gallipoli on the 25th of April 1915. The photo above is of the dawn service at Kings Park in Perth, something I went to many times while growing up there. The photo is by Gnangarra in 2009.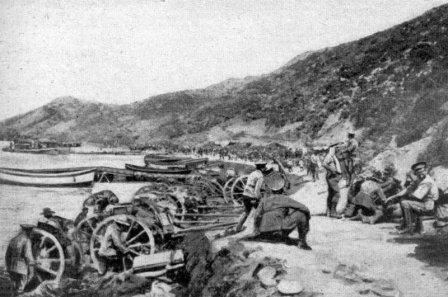 This is just after the landing. You can see it is terrible terrain with steep cliffs straight next to the beaches. Turkish troops were dug in over the slopes with machine guns. Not long after the landing the British high command admitted they had been sent to the wrong place. This, and the conduct of the campaign as a whole, has had a profound effect on Australia's sense of identity. Eleven Victoria Crosses, the highest award for valour in the face of the enemy, were awarded over the Gallipoli campaign, including five in one day during the Battle of Lone Pine.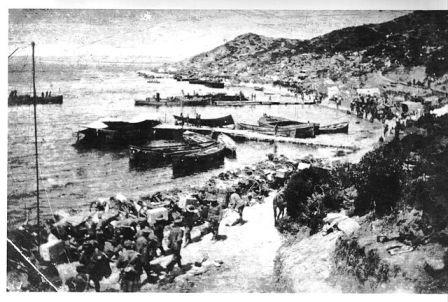 The Gallipoli campaign lasted for 9 months. In this photo of New Zealand soldiers you can see that the entire encampment was squeezed into a few metres between the water and the cliffs. There were thousands of soldiers in the trenches, literally on top of each other. This photo is from Graham Bould, "This photograph is one of a set of 14 given to me by my grandmother. My grandfather, who was wounded at Gallipoli, obtained these from another New Zealand soldier who was subsequently killed."
Many of the memories of Gallipoli are not just based on the soldiers, but also on the nurses, medical corps and support structure required. It is a reminder not only of the people who paid the ultimate price, but of the horrible way war affects every single one of us, from the smallest individual to an entire nation.
I strongly suggest you spend some time on the official ANZAC website to learn more about Gallipoli.
Lest We Forget.
Enjoy this article? Subscribe to the weekly newsletter to hear about them all.
Or grab my RSS feed