This is the 6th in the Christmas Present for or from Geeks series, although this is a bit different.  Rather than an activity, it's exciting news about a new shop.

I can see I'm now going to be poor, although as a blog this is exciting news. The Australian Geographic shop is probably my all time favourite shop. It's the shop my husband drops me off in while he goes around the rest of the shopping centre. I can spend hundreds of dollars there without blinking, and that's not even on the expensive stuff. There are so many fun little things, from sand art kits to dinosaur skeletons, beautiful geodes, frogs that stick to the wall, squishy toys that feel strange and of course the beautiful books.
And as for the expensive stuff, sigh. One day I'm going to get myself a Galileo thermometer.  It may not be until my kids have grown up and I have a cleaning lady, but it's on my list. And you wait until the girls are old enough to do some of those kits! I have my presents for the next 10 years worked out.
So here's the exciting part – Australian Geographic have just opened their brand-new revamped online shop.  Those of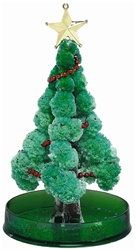 us who are geographically challenged, or hyperventilate at the idea of navigating the bricks and mortar store with a toddler or two in tow, can now drool and be poor with everyone else. They have around 450 products in the shop now and it's growing. There are also some online only features planned for the future. More exciting for me personally, they are coming onboard with Science@home as a sponsor, once they get the store up and running there may be cool things happening here 🙂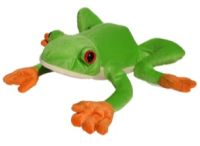 I've been browsing before I let the rest of you in on the secret and it's gonna be messy.  You can see in my new flashing button on the top right there, that's the Solar Science kit.  It all runs on solar power and you can make a car, dog, boat, windmill and revolving plane.  Or for little ones I adore this green tree frog, I'm a sucker for frogs.  The big girl is still really into palaentology and everything dinosaur so she might be receiving a stegosaurus to dig up.  I don't think she's old enough for the Orchard Game yet but it looks fun to me.  And I'm glad we'll be able to have our traditional Magic Christmas Tree. We're often travelling at Christmas time so we've been using these little crystal Christmas trees as our family tradition, it will be nice to continue it even when we're at home.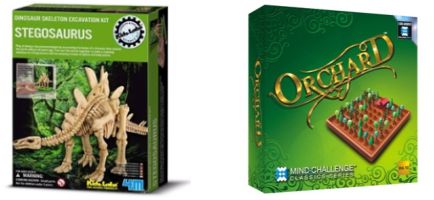 I've confirmed that what's cool right now is free shipping to celebrate the opening of the new store.  (Only for Australia and not on large fragile items such as telescopes). For the rest of this month, use the code 'freeship' and it will be like Christmas when your lovely parcels arrive.  And just in time, come and join me in browsing!
Enjoy this article? Subscribe to the weekly newsletter to hear about them all.
Or grab my RSS feed