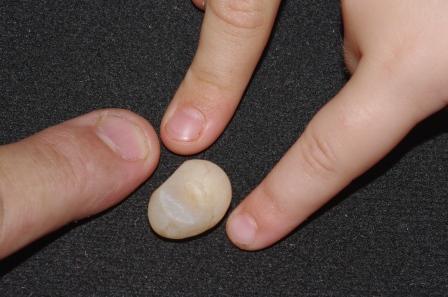 When birds first start laying their reproductive system doesn't always get it together straight away and you can end up with some strange eggs. One of our budgie chicks is starting and she laid an egg without a shell – we've had this with a couple of chickens, but you can see how tiny this one is!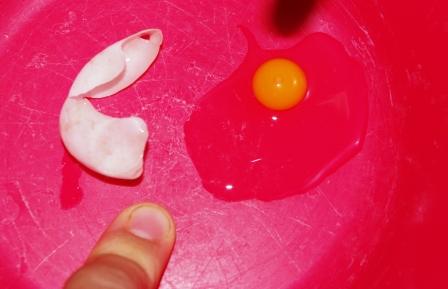 We carefully snipped it open to have a look and here is the tiniest breakfast egg you're ever likely to see. If it was a chicken I would expect a centre with thicker white, I don't know if it's different because budgies don't have that or because she's still working it out.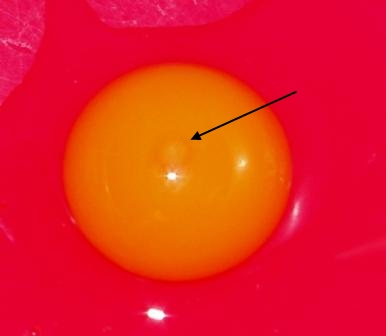 And now a closeup of the yolk, showing the germinal disc. This is where the sperm enters the egg and the embryo begins developing. These are on both fertilised and unfertilised eggs, but on unfertilised eggs they are smaller and more compact because there aren't any developing cells. You can see it as a little white dot on a supermarket egg. If this was a chicken egg I would guess it is fertile, but without the shell it would never develop.
Enjoy this article? Subscribe to the weekly newsletter to hear about them all.
Or grab my RSS feed