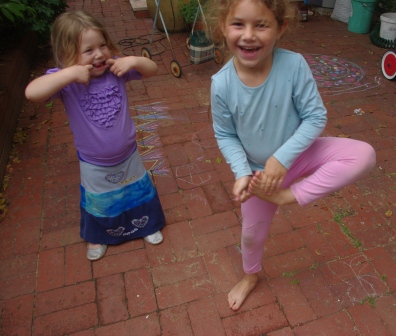 For us, our bodies are familiar and generally predictable. We know what we can do, we are confident in our movements. But this is something that babies and children need to learn. For my little drama princesses, getting a camera out is a sure-fire way to get them to try new things 🙂
Can you kiss your elbow?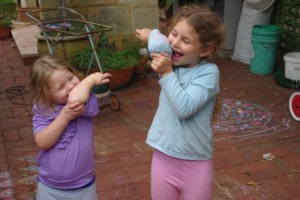 Can you touch your toes?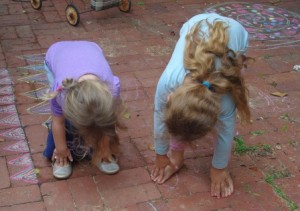 Can you stand on one leg?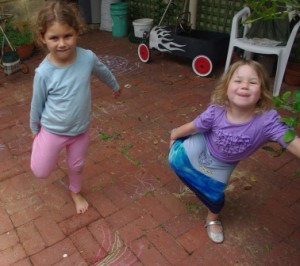 Can you lick your nose?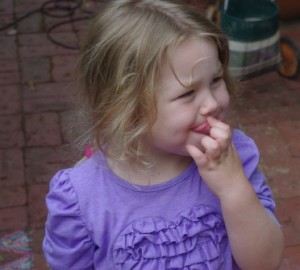 Can you be a frog, jumping up and down?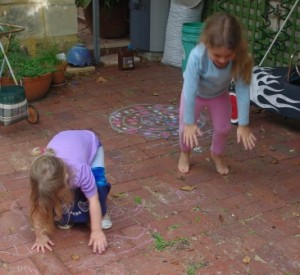 Can you be a crab, crawling sideways on the ground?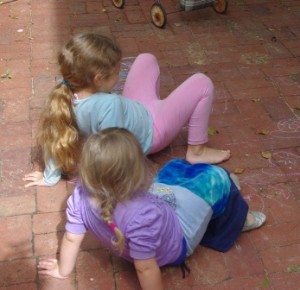 Can you walk a wall?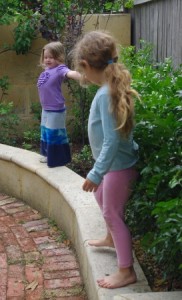 Can you kiss your knee?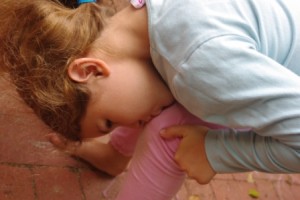 Can you bend right over and duck underneath a tree?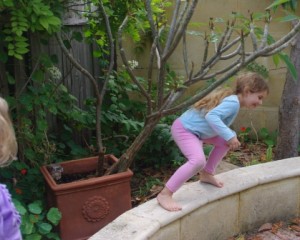 Can you climb a stair?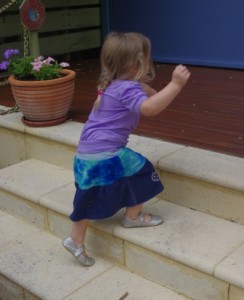 And balance on a chain?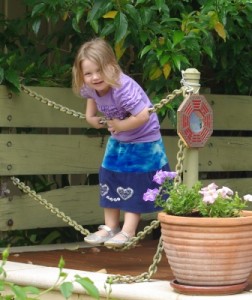 Can you walk a line?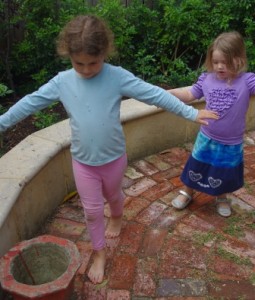 Then crawl back down again?
Can you balance in strange positions, with legs all up and down?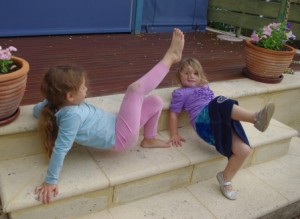 Then stand with feet facing forward and turn yourself around.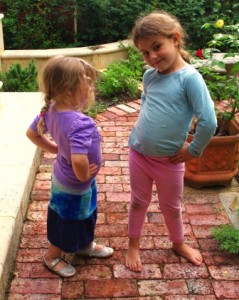 What can you get out and do?
Enjoy this article? Subscribe to the weekly newsletter to hear about them all.
Or grab my RSS feed