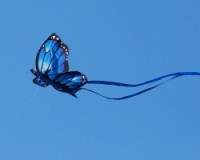 This is the eighth in my Christmas Presents for or from Science Geeks series, the previous ones can be found here.  I think eight is pretty good, unless something goes wrong with the house move and I have lots of spare time, this will be the last in the series.  I hope you've enjoyed them and have got some good ideas for your little geeks.

These ones are aimed at older kids, they really need more co-ordination to make and play with.  But they are a great way to get out and about, and if you make your own you can test and adjust, otherwise known as experimenting.
Paper Airplanes
The only reason I haven't posted on these before is the girls just don't seem to be interested, I think they lack the co-ordination to throw them well so lose interest pretty quickly.  But I have done this with school classes and they are brilliant, you can have ones to fly a long way, ones to do tricks, or ones that are just fun to fold.
Fun Paper Airplanes have 15 different printable patterns complete with instructions and diagrams.  They come in different difficulty levels and there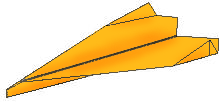 are some with a little bit of cutting, but it's mostly folding.  And because the pattern is printed on the paper it makes it easy to decorate them before folding.
With a pack of coloured paper you have a fun game for the holidays or Christmas.  Standard paper weight is 80gsm, available from newsagents or office supply stores.
Kites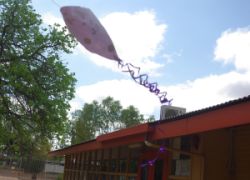 A great present all on their own, I've been checking out online kite stores.  I haven't used any of these stores yet so I can't recommend them, but Briskites, Leading Edge Kites, Kitesmart and Kamikaze Kites have all caught my eye.  Seeing how much the girls liked making their own kites I can see some bright butterflies in our future.
If you are feeling up to making your own there are two printable tutorials here.  They are at different levels, the first uses straws and paper and the second tarp and dowel so it depends on how creative you want to get.
Sometimes we forget to look up, but flying is a lot of fun even if your feet are on the ground.
Enjoy this article? Subscribe to the weekly newsletter to hear about them all.
Or grab my RSS feed