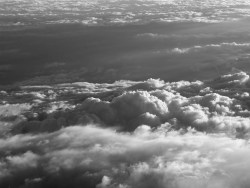 What a way to spend an afternoon, lying on the grass watching the clouds.  OK, the idyll doesn't usually last that long around here, but the big girl has been identifying dragons and animals since she turned 4.  The little one knows that rain comes from the clouds and will often point out if the sky is cloudy and ask if it is going to rain, and they both talk about the change in light when clouds move over.  Even small babies will notice things like that if they have the opportunity.
That's all a lot of fun, especially when you are walking somewhere, but how do you learn about clouds in a practical way?  Leaving the fan off when you have a shower will demonstrate dampness in the air, but it's a long way from there to recognising the different types of clouds.  So this week I have a simple craft activity.  Craft is a great way of allowing kids to engage with things they can't physically touch like microscopic objects, or in this case clouds.  By creating them, they learn about them more effectively than looking at something someone else has done.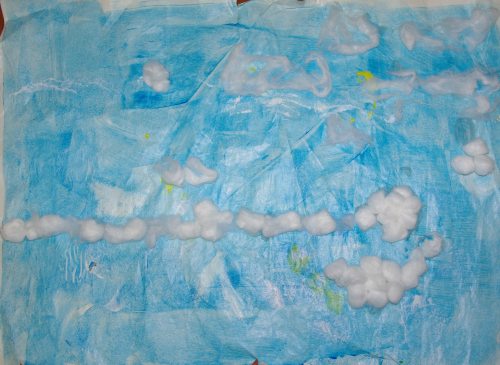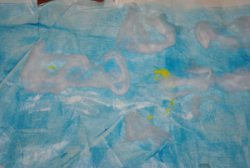 According to the Bureau of Meteorology there are 10 main cloud types, divided into 27 subtypes.  For little ones, we stuck with big fluffy clouds (cumulus and cumulonimbus) and thin wispy clouds (cirrus).  The background is just a big piece of butcher's paper painted blue (with colours mixed to get the right shade)  and we used cotton wool balls for the clouds.
The three things we talked about while doing it:
There are two types of clouds.
The thin wispy clouds are up high and the big fluffy clouds are down low.
Rain comes from the big fluffy clouds.
So they've been able to learn from a practical activity without being able to touch it directly.
Did you notice the chicken?  This will now go on our forest wall for the sky. This post is part of the Play Academy linkup at the Nurture Store.
Enjoy this article? Subscribe to the weekly newsletter to hear about them all.
Or grab my RSS feed