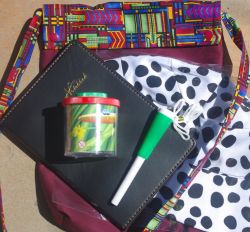 This is the sixth in my Christmas Presents for or from Science Geeks series, the previous ones can be found here.
I have couple of little collectors and noticers on my hands here. You know what I mean – "Look!  There's a beetle/dead leaf/dragonfly/shiny rock!"  And somehow I seem to end up carrying it all around in my bag.  (Not the dragonflies, I'm allowed to admire them from a distance.  But if they thought I could catch them I'm sure they would be fair game.)  So for Christmas this year they are both getting collecting bags, so they can carry it all around!
And just to make the expeditions more fun and informative there will be a few extras in the bags: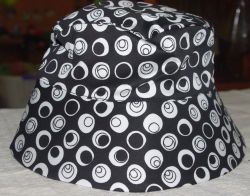 Sunhats – These are on my list of essentials that can be given to any kid as a present.  Especially now so many schools have a no hat no play policy they can't have too many.  These lovely bucket caps are by an Australian WAHM, Silly Gilly.
Bug Watcher – For catch and release 😀  I like these because they have a couple of little magnifyers on top that can be used on rocks as well.
Field Journal – This is an A5 book with a heavy cover, I didn't go for prettiness but you can cover them.  One thing I like about this one is it has a spot up the top to record date and weather, just what you need for making observations 😉  The little girl will only scribble in hers, but she loves being like her big sister.
Pen – with lid and string to go around their neck so it isn't lost.
And for everyone else out there with a little science geek, I have a collecting kit to give away.  Just let me know in the comments here what it is that your little one collects with a passion and if there's something else that should go in the bag.  The winner will be randomly drawn on the afternoon of Wednesday 1st of December.
Enjoy this article? Subscribe to the weekly newsletter to hear about them all.
Or grab my RSS feed