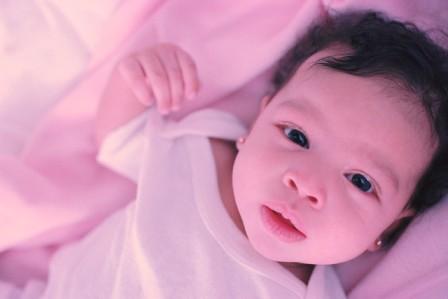 It's my soapbox and I haven't jumped on for a while. And now that I've done the controversial headline I'll put in the caveats. Most people concerned about vaccines are, as a commenter on an earlier vaccine post put it, relatively balanced parents holding a newborn in their arms.
And it's hard. I get that. I've vaccinated two children plus myself and several pets. Of course there is an emotional reaction to injecting something into your pure, innocent little baby and making them scream. Unfortunately it just makes fertile ground for the conspiracy believers to scare everyone else.
There are a lot of debunking posts around, entire sites dedicated to taking apart the myths of the anti-vaccination network and deconstructing them in all their illogical glory. You can easily find them, but with great regret I'm not going to do it here or even link to them.
I'd love to do it, there is something incredibly satisfying about taking a superficially plausible concoction, holding it up, and showing that it's really a net full of holes and scrabbling repairs that are an ugly mass of darns. It releases the frustrations.
Unfortunately it doesn't do anything for the audience. Human minds are tricky things and much as we hate to admit it, they don't work logically. And I'm not even referring to the weird and wonderful beliefs we all have tucked away somewhere, but the basic memory and subconscious wiring.
You see the traditional debunking type of article sets up 'Some Number of Myths About The Thing We Want You To Do' and tears them apart. But brains don't store new information in neat little packets the way they learn it, they assign different values to it based on things like emotions. And the fears raised by the Myths mean that they are much more likely to be remembered than the logical debunking.
Yep, if someone reads a Myths article, the next time vaccines come up they remember all the scary bits and forget the nice logical holes that were poked in them. They get more afraid. Which leaves all of us involved in education efforts in a quandary – it seems that no matter what we do people will just remember the bad bits.
So I'm going to try a different approach and not even mention the Myths. I'm going straight for the conspiracy theories, and hopefully that's what your emotional reaction will attach to and therefore what you remember. I don't know what emotions you will feel – you could be angry at people using fear to manipulate, sorry for them because a conspiracy theorist's world is not a comfortable place to live or amazed and bemused that people can really think that way.  But however you consider them, the denialists of vaccines, climate change, or any other pseudo-scientific fear mongers are hurting all of us, and we need to find creative ways to fight back.
Conspiracy Theories
And now to the meat of it.
The basis of all anti-vax rhetoric is that something in vaccines is hurting people rather than helping them. Quite often they will throw in that vaccines don't work anyway, but that isn't usually on its own. The big push is that vaccines are more dangerous than the diseases they are supposed to be protecting against.
Let's just think about that claim for a moment. Vaccines are given to a fair number of children – 90% or more of Australian children have received a vaccine of some sort over the last several decades. That is literally millions, probably including yourself, your friends, your siblings, your cousins and even your parents. In order for vaccines to be more harmful than helpful several of you must have been injured, but we continue to vaccinate anyway.
But how could this happen? Vaccines are studied and developed all over the world. This is not a case of one or two companies based in a few countries. This is companies, universities, hospitals and governments working across national, class, language, wealth, political, ecological, religious and just about any other divide you may care to mention.
There are literally thousands of researchers as well as health care providers from the health care worker in a clinic up to the CEO of the health department.
There are ethics boards which include lay members of the public approving the research.
There are statisticians and data entry operators who know what information is going in during both research and monitoring and where it is coming from.
Three options
At this point you have three options.
Vaccines are helpful because the interlocking grid of different loyalties, beliefs and backgrounds of the tens of thousands of people involved help to ensure that vaccine research, use, regulation and monitoring is stringently overseen and problems are quickly picked up.
Vaccines are harmful and the researchers, regulators and health workers are too incompetent to see the dangers and disasters happening around them, but they can be detected by a simple check of the product insert when you have a vaccination appointment.
Vaccines are harmful and it is a conspiracy. The tens of thousands of researchers, health workers, statisticians, ethics boards and especially regulators know that vaccines are evil, but they ignore it or actively cover it up and allow them to continue to maim and kill. They vaccinate their own children and allow them to be poisoned. Somehow this global conspiracy (which is a lot more successful getting people to work together than any attempts at world peace) has kept the secret and fooled us all except for the dedicated few. You probably know several of these evil people who are hurting your children.
And that's it. Either the immense amounts of time, money and effort put into ensuring vaccines are safe are working, or it's a conspiracy to hide the bad news. Thousands of people in different countries and systems cannot accidentally miss a major problem for decades.
And that is why I say – All anti-vaccination rhetoric is based on conspiracy theory.
It may sound prudent, it may sound logical. But it can only rest on the silence of thousands.
Rather than linking to other sites that have all sorts of facts about vaccines, I'm going to assume you can find them yourself. The link I'm giving you is even better – it's the WHO Global Advisory Committee on Vaccine Safety "Good information practices for vaccine safety web sites." In other words, it tells you how to evaluate a website and decide for yourself if it is reliable or not. Have a look before you scoff at the source.
I very rarely edit or moderate comments, but in this case I'm going to. This post is an experiment in avoiding myths, which will go out the window if they are paraded all over the comments. So while I'm happy for robust debate about the post itself, either the content or method, please do not mention specific claims. Minor ones will be edited if possible, if not the comment will not be approved.
Enjoy this article? Subscribe to the weekly newsletter to hear about them all.
Or grab my RSS feed