Happy Solstice! Precisely one hour after this post is published, at 9:08am Darwin time, the sun will appear to be directly over the Tropic of Capricorn in the southern hemisphere.  Of course it isn't really because it is so much bigger than the earth, but it appears that way because of the tilt of the earth's axis.  I explained it in detail with pictures and activities on the last solstice back in June.  (This converter can help you work out the time wherever you are.)  Seeing it's Wednesday, here are some solstice pictures to celebrate: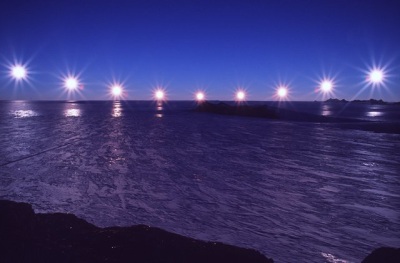 The sun in Antarctica at today's solstice – it dips to the horizon but doesn't set.  Today is the longest day/shortest night in the south and the opposite in the north.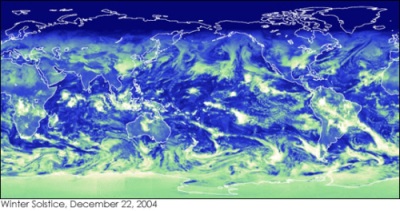 This is from NASA's CERES satellite, showing reflected sunlight.  All that sun at the south pole is reflecting off the snow, then it decreases on the way north until the north pole is dark.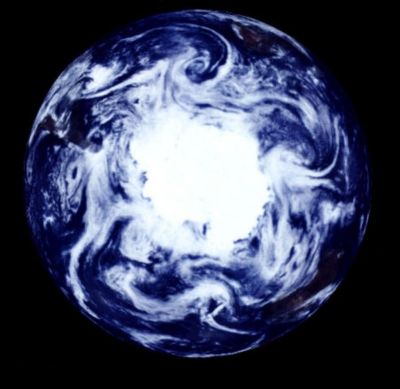 And this is the result of all that sunlight, the driver of earth's weather.  It isn't an elaborate Mandala but another NASA image of the south pole, the heat is evaporating lots of water and creating clouds and low pressure systems which the earth's rotation twists into storms.
Total Lunar Eclipse
For the first time since 1638 there was a total lunar eclipse on the day of the solstice in the northern hemisphere.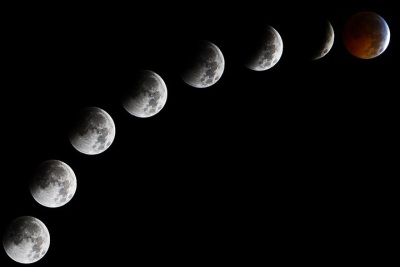 This beautiful series by Anthony Skorochod shows the shadow of the earth moving over the moon.  Remember the earth is between the sun and moon, the light we can see is sunlight being reflected off the moon.  As the earth moves in between it cuts off the light and we see less and less until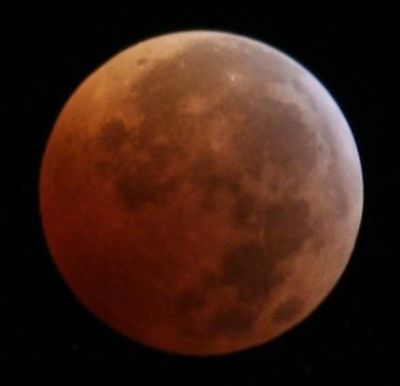 This.  Shouldn't it be black?  Why is it red?  Basically because the sun is so incredibly bright.  While there is any bit of direct sunlight reaching the moon that is what we see.  But when the earth is in the way the sun's light is bounced off dust and gas in our atmosphere.  That is what makes sunsets appear red, and that red light is what reaches around the earth to the moon and reflects back to us.
Two amazing astronomical events in one day.  Caused by the earth's tilt and orbit, the way the moon orbits and lines up with the earth and the way the sun's light travels through atmosphere.  And having implications for our weather, seasons and the plants and animals we depend on.  Isn't the universe an awe inspiring place to live?
Enjoy this article? Subscribe to the weekly newsletter to hear about them all.
Or grab my RSS feed