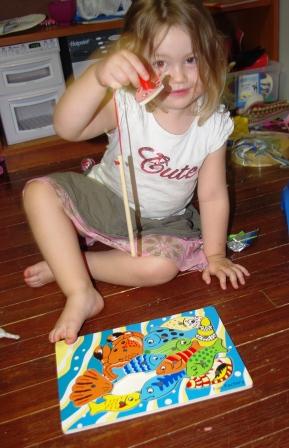 The little girl loves playing with magnets, I think it's because they make things stick together or move and it feels like magic. She's doing more artwork and keeps going back to arrange it all perfectly on the fridge, moving and re-moving everything to where it fits best for the next ten minutes.
She's also into jigsaw puzzles at the moment, so we combined the two with this fun fishing game. You get to take turns picking them up, then put them all back together. We even used the magnets to put them back in, carefully twisting and lowering them into place.
While we were playing little girl's magnet stuck to a nail in the floor. It was lovely seeing her trying to work out what it was grabbing on to, she couldn't see the nail itself because it was varnished over but there is a mark. So that prompted her to try other things – we collected all sorts of things to try to pick up including paper, plastic, cloth, leather, and of course different metals.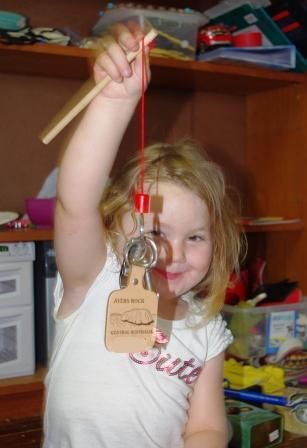 I was quite impressed with how much the magnet could carry! However it only picked up one paperclip and didn't make a chain, which is unusual. The mixed materials were fun, investigating exactly which part of the pen it would stick to.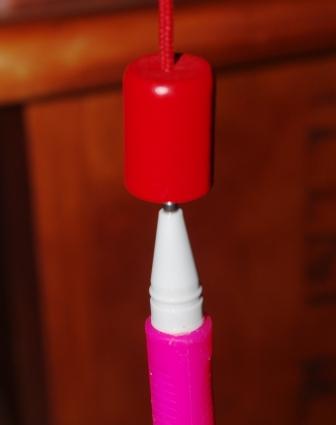 And then she got the two together and repelled them. I even managed to hold one and hang the other from the rod and get it to go round and round in circles. Incidentally, that is the way to test if something is magnetic – will it repel another magnet. You can't just get it to stick to something because that something might be a magnet itself!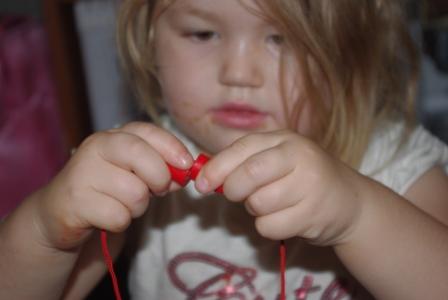 With all the fridge magnets around these days plus letters and numbers, your home is probably full of magnets. Get some out and have a play! (And fridge magnets are a great way of entertaining toddlers and sitting babies when you're trying to cook 🙂 )
Enjoy this article? Subscribe to the weekly newsletter to hear about them all.
Or grab my RSS feed