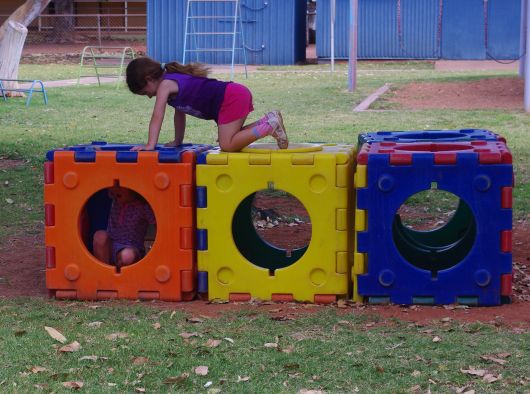 Hunting … hunting … if you're just here for Wordless Wednesday, greetings  and salutations.  Enjoy the cute picture of playing hide and seek and you can ignore the rest of this post.  If not, read on!
Giveaway Alert! To celebrate my big girl turning 5 I'm giving away a fabulous floor puzzle.  Check it out.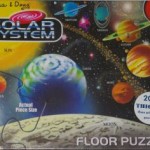 Say what?
Once again I am sponsoring the Great Down Under Nappy Hunt or Great Cloth Nappy Hunt, depending on how long you have been around you might call it different things.  Obviously, it's not all about nappies or I wouldn't be in here.  Basically it was started by some people promoting online cloth nappy stores and the Down Under version is still organised by the Australian Nappy Network.   But now it has grown and evolved to become what I think is the biggest and most amazing advertising opportunity for work-at-home parents targeting parents and children.  Unfortunately this one is only open to people in Australia and New Zealand, the US has one coming up but I think Europe misses out altogether.  Sorry.
It is an online scavenger hunt, which means you follow the links to the different sponsor stores, then look for the funny little orange owl thing.  It's not

an owl, it's a cloth nappy.  Most sponsors (including me) have a mini-hunt with clues for you to follow, some you just get to browse the products.  Along with the nappies there are children's clothes, maternity bibs and bobs, jewellery, decorations, hair clips, toys, skincare, crafty supplies and information sites.  Seriously something for everyone, with over 170 sponsors involved.  And most of them give you discounts.  Plus there are over 120 prizes with a total value over $8,500 and it's free.  What more could you want?
My role in all this
Obviously I'm not a store.  In fact at the moment I just give things away, including the ebook Young Scientists, which is full of fun ideas and activities to do with babies, toddlers and kids, and this blog, which is full of fun ideas and activities to do with babies, toddlers and kids.  I will also have at least one giveaway this month, which will make you do something incredibly hard like like me on Facebook in order to enter.  I haven't decided what terrible thing I will do to you yet.
I am also in the throes of preparing an honest-to-god, make-you-pay-for-it ebook of fun activities for babies, toddlers and kids which I am hoping to have live this month, so I will have something to sell you if you stick around.
To give you an idea of what I do, browse the home page (button top left) or look in the coloured boxes on the sidebar (right) and you will see my latest posts.  Or you could have a look at this post on Sedimentation or this post on why things rot.  These are most absolutely, definitely not clues, because it would make the clicks far too complicated.  They're just posts I like.
What you can do for me
I only ask for love and your first born child.  WAIT!  NO!  Do NOT send me anymore children.  Try again.  I only ask for love.  If you like what you see and want to see more, follow me in the way that works best for you – you can sign up for the weekly email newsletter, like me on Facebook, grab my RSS feed or follow me on Twitter.  Even bookmark my blog and visit regularly.  Or all of the above, I'm cool.  And if you see a post that makes you want to jump into the conversation please do, I don't bite.
I have thought of something – if you like what you see, please nominate me in the Business Mum's Blog Awards!
Clues?
You want more?  OK, have a look to the right.  Big blue box.  Got it?  Good.
If you need help or yet another way to talk to me, hint thread is here.  Have fun 😀
PS you really can feed the fish.  It's fun.
Enjoy this article? Subscribe to the weekly newsletter to hear about them all.
Or grab my RSS feed