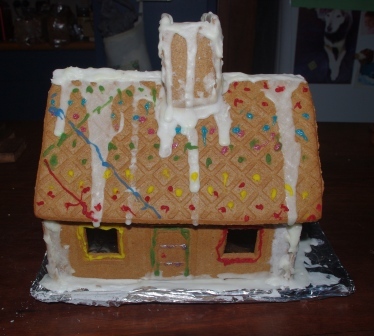 Location:
Slab has been well prepared, very smooth and level on a hard substrate. Block is minimum size, house too close to front boundary.
Floorplan:
A simple rectangle with only one room and firepit in the centre for cooking. Entrance centre front is decorative only, 6 windows give adequate light and ventilation but difficult to crawl through, not weatherproof.
Construction:
Walls, roof, door and chimney all constructed from gingerbread. Thin, smooth and even but rather brittle, I have concerns about its strength, load bearing ability and waterproofing.
Joints appear to be made of a sugar and protein mix. The long protein chains help strengthen and bind the mortar. Joins are uneven, some are coated inside and out and others inside only. Walls and roof are crooked, flashing on the roof is a solid seal but very overdone. I have concerns about how long the joints will last as they are not reinforced.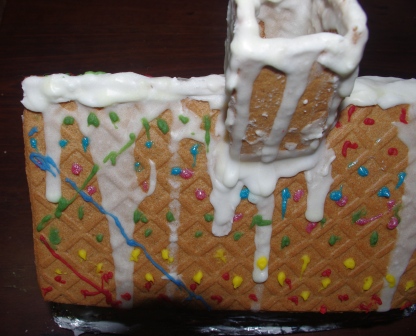 The construction is solid, but it is through use of excess materials.
Conclusion:
The house is decorative and appears to be habitable immediately, however it is very unlikely to last. I predict it will come to pieces in a matter of days. Not recommended as a long-term investment.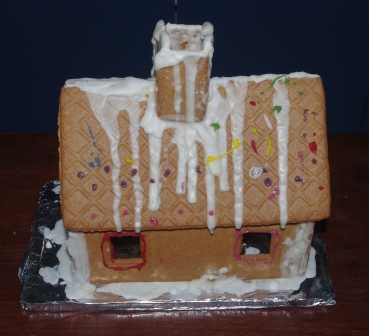 I'm sure it will be delicious.
Enjoy this article? Subscribe to the weekly newsletter to hear about them all.
Or grab my RSS feed