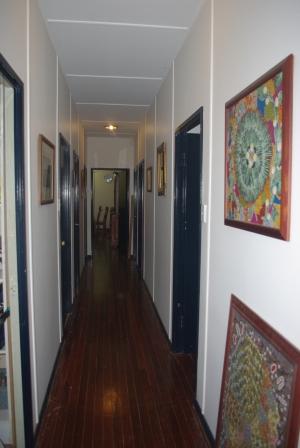 On Tuesday I posted about ways to save energy at home with practical tips. Today I thought I'd look at our home and make some public commitments of things I can realistically change.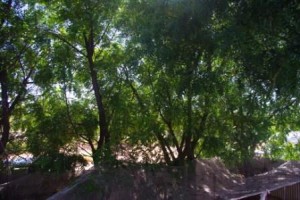 The house is fairly well designed – it was a pre-airconditioning house for the desert so is up on stilts with all bedrooms to the south. We also have a large verandah to the south so there is no direct sun on the bedrooms. On the north is a series of large mature leafy trees that provide excellent shade for the animals and our kitchen. The northern side of the house has the bathroom, laundry and storage with the study on the west and kitchen and living room in the east. We have open screen doors but don't use the windows to get much breeze, they're difficult to open and shut.
We do simple things like keeping the bathroom door shut and closing off the hall in the afternoon. We have heavy blockout curtains and blinds. I love my ceiling fans.
The biggest problems are my study, which is unshaded on the north and west, and of course the air-conditioning.
I have just gone around and set all the airconditioning remotes one degree higher.
We do need them for going to sleep, but not all night. So I've dug out the instruction manual and learned how to set the timer. I'm going to experiment on turning them off during the night and see how it goes.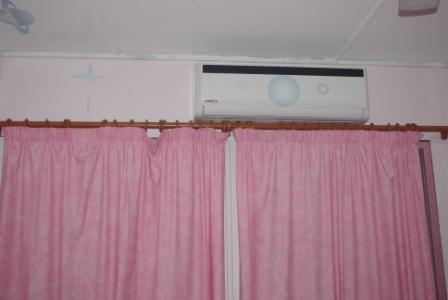 The study is a bit of a problem, which is why it hasn't been fixed already. I do actually have a shade cloth and there were plans to attach it, the question is how. Because the house is elevated we're talking about working 20 feet up. And because it's metal cladding you can't attach it anywhere convenient but have to find something load bearing, having seen the deck and roof going in I'm really, really, really not game to damage my house.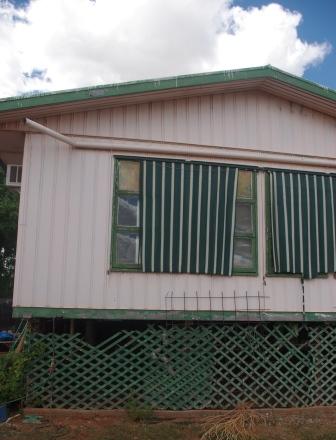 So does anyone have any brilliant ideas? You can see the remnants of the previous owner's awnings, how do I shade a high window with really bad access and not have to wait 20 years for the trees to grow?
Enjoy this article? Subscribe to the weekly newsletter to hear about them all.
Or grab my RSS feed