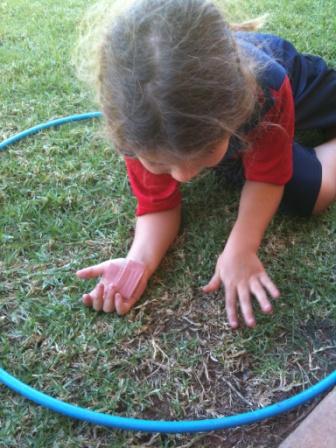 The last time we did this type of thing we were outside with cameras, the whole yard was our canvas and we were skimming over the top, picking the highlights. This week we did the opposite – pulled it back to a piece of ivory two inches on a side, on which we worked with so fine a brush to find the details. (Yes, it's a paraphrase. 10 points to anyone who identifies it.)
In less poetic language we did hoop surveys, where we found a nice spot in the shade, dropped a hoop on it, and looked at everything in there. I love it as a way of getting kids to really focus and look deeply. After the first assessment of 'There's just grass here' they slowly start to find the ants and the other tiny bits of greenery.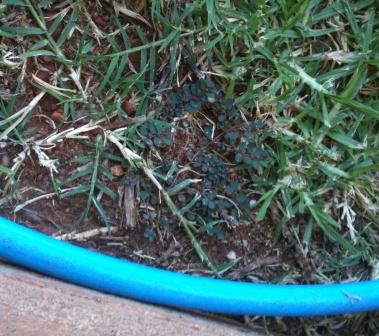 Then you find another spot, preferably one that's very different, and do it again. We didn't get into details like comparing amounts, we were just looking at what was there.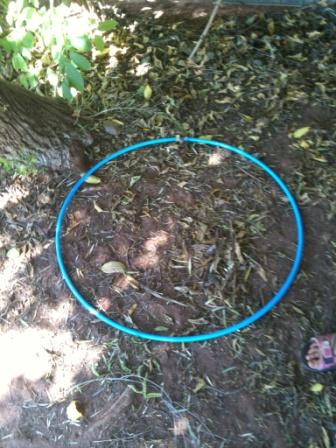 Big girl could make some connections – there's a footprint here because the sprinkler's here and it makes mud.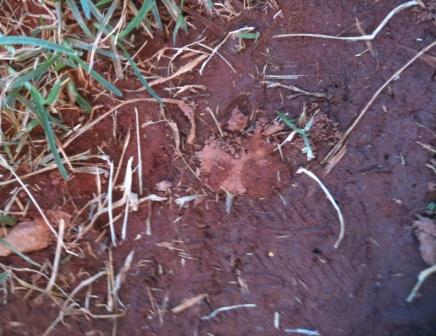 Little girl is still working on living and non-living.
And after that, playing with the camera got more interesting. But that's ok, at this age it's about lots of little experiences rather than 'finishing the assignment.' They're out and about and looking at the world. What more could we ask?
Enjoy this article? Subscribe to the weekly newsletter to hear about them all.
Or grab my RSS feed