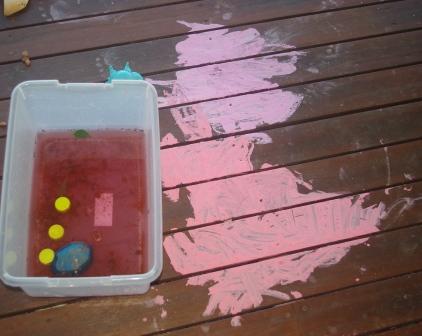 By the big girl (6). 
First you  get  chalk and  then  you get water  then  you get gloves.
Then you get a smooth spot to mix the chalk and water together. To mix it you draw  with the chalk then you get the water and put some on the chalk and then get your chalk and draw over the water.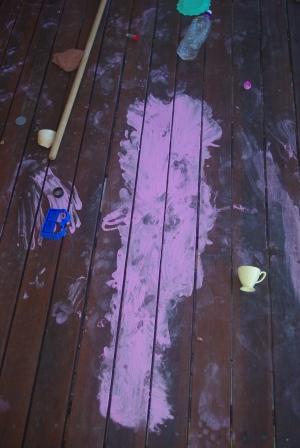 I'm not certain why I only have a couple of photos of this – they've covered the entire back with it, including hand and footprints.
Enjoy this article? Subscribe to the weekly newsletter to hear about them all.
Or grab my RSS feed