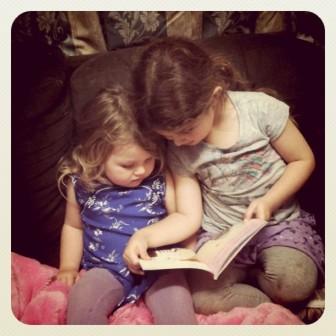 This post is for the Teach/Learn carnival, the June theme is Persistence. If you have something to say, join us or check back next Monday for the links to other great blogs.
I had a lot of trouble writing this post – what are my kids persistent at? They're not the sort to spend all day in the sandpit building an elaborate city, or create a beautiful fairy garden. They don't seem to spend a long time on anything, except riding their bikes and skipping.
And this worried me, because persistence is an important quality. It took years and several models before Watson and Crick came up with a DNA model, the Wright brothers developed a practical aeroplane or Marie Curie isolated radium. We still don't understand gravity and such luminaries as Newton and Einstein have been working on it for centuries. Is it personality? environment? something I've done? that means my kids don't stick at things?
So I've spent a fair while watching to see what they spent time on and I realised that they are persistent, but on a different scale. They don't spend a lot of time on one activity necessarily, but they come back to the same activities over and over. And that's how they learn.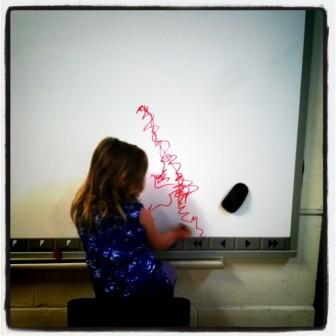 Big girl is now reading. She really only does about 10 minutes at a time, because that's tough work for a five year old, but she's been doing that for her entire life. She started listening, then talking about stories with me, telling stories, learning letters, playing with sight words and punctuation and rhyme and now she's confidently sounding out words. That's persistent.
She does the same with writing and the other day announced she could count to 110. Last night I heard her starting backwards. To keep coming back to something and when you get it, try something a bit harder. That's persistent.
They work the same way with non-academic skills – little girl went through walkers and tricycles and now loves her bike and will ride round and round in circuits. Big girl has just done jump rope for heart and carries a skipping rope with her everywhere. She can travel forwards while skipping backwards so I'm impressed.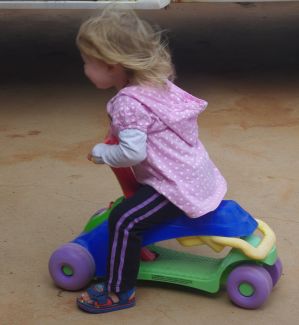 And what have I got out of this ramble?
Persistence is important but it comes in many guises, even if they look like they have a 2 minute attention span your kids might show it in a different way.
When you step back and watch your kids they can surprise you.
The things your kids come back to over and over are the ones that are important to them, you don't have to provide them with an ever-changing smorgasbord of things to do.
I should stop stressing about what I might be doing wrong and trust that they're turning out pretty well.
How do your kids demonstrate persistence?
Enjoy this article? Subscribe to the weekly newsletter to hear about them all.
Or grab my RSS feed