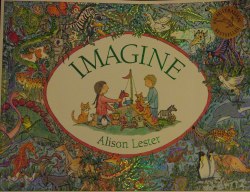 Teach/Learn is back in a slightly different form. You can easily join in by writing a post on the theme any time, this month it is 'Imagination.' Put in a little blurb saying it is for Teach/Learn and inviting people to join (like this) then fill in the submission form here by the fourth Sunday of the month.  On the Monday we all publish the list so all our readers can browse the diverse, imaginative posts.  Please join us.

Science has a terrible reputation of being dull and boring lists of facts and formulae.  I don't get this, but I accept it can be hard to see the flaws in someone we love. I think it probably comes from being taught by people who don't love it, again something I don't get.  I mean come on, how many jobs pay you to play with chemicals and bunsen burners?
Regular readers of Science@home will know that Science is chock full of creativity and imagination as we pretend to be archaeologists, butterflies, or raindrops, dance in fairy rings, invent our own animals and build houses for them. We make maps to look for buried treasure, play with sticks or act as giants and build entire landscapes.  We even write poetry or silly, fun explanations about flying reindeer.  Science is an enormous game of 'What if?' that they let us keep playing as adults. So yeah, science has got imagination covered.
What about the other side – are there imaginative resources that can help kids develop their critical and scientific thinking? What books do we have that encourage kids to question and put forward their own answers?  I decided to go through the girls' bookcase and look for science in their fiction.
There are two different types of science I looked for.  The first is relatively simple to find, those quirky and interesting but never dull and boring facts. Sometimes the facts themselves aren't there, but when you have a gorgeously illustrated picture book about growing up as a green tree python you certainly have the stimulus to talk and search for them. And when there are beautiful pictures like this:
It's easy to ask 'What do you think he's thinking about?' and off goes the imagination.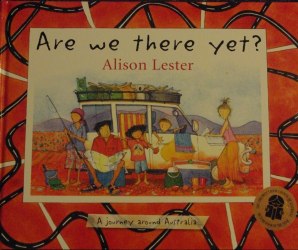 The same thing happens with places, when you see a lovely introduction to Australia that includes Wave Rock, the Pinnacles, rainforests, whales and everything in between. And I think Alison Lester must be one of our favourite authors because I pulled out another one, shown above, called appropriately 'Imagine.'
Then there is the cute and cuddly Sebastian living in his hat, a book that is impossible to read without talking about how marsupials develop and human impact.
Yes, there are lots of incidental scientific facts and relationships in fiction. What is the other type of science? It's a bit harder to find, the questioning that leads to scientific investigation.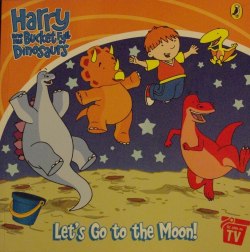 Harry and his dinosaurs came to the rescue with an explicitly scientific adventure, hypothesizing what the moon is made of then going there to check.  Unfortunately they didn't explain how the moon came to be made of chocolate chip cookies, but the big girl had a pretty good stab at telling me it's really made of rocks and how they got there.
And one of my all-time favourite authors, Graeme Base, has one of his wonderful, surprising, fantastical romps that begs you to ask 'What do you think would happen?'
There is scientific questioning in books as well, you just have to look for it a bit. And what a wonderful way it was to spend a wet afternoon, cuddled up with a little girl on each side, reading some of our favourite books and asking ourselves 'What if?'
Enjoy this article? Subscribe to the weekly newsletter to hear about them all.
Or grab my RSS feed