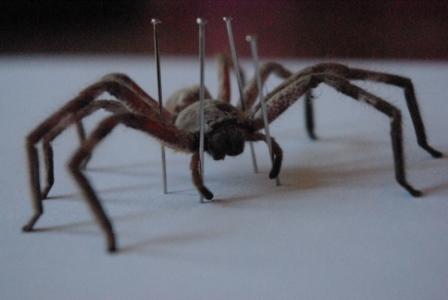 I'm sure we've all kept insects at some stage – either making little temporary barriers out of twigs or putting them in a box or bug catcher. When you get a bit more advanced you can collect and pin them, we weren't that adventurous as kids and just did the standard pin through the middle of the body.
But if you get big arthropods you can do interesting things with them.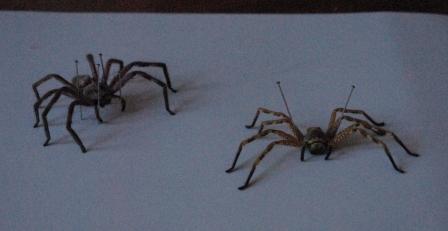 We used thick card under white paper so we could see and pin them easily.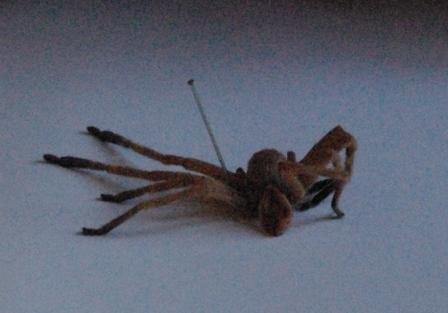 Rather than pinning through the spiders we used the pins to pull against and keep them still. First I straightened out all the legs,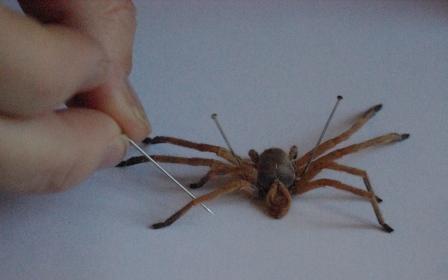 then bent them up and arranged them.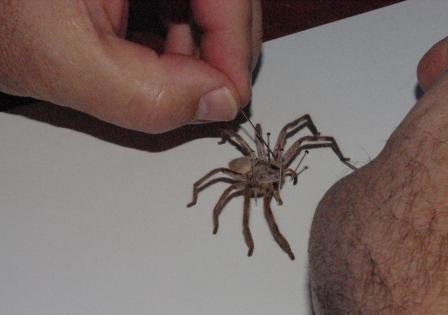 Although credit for the idea and showing me how has to go to my husband. The fresher spider worked better, but even an old one worked. Don't ask why we had an old spider sitting around the house 😉
The girls watched this one but they didn't have the co-ordination to do it themselves. They've tried with more smashed insects we weren't trying to get photos of!
Unfortunately the disadvantage of showing your kids all the fascinating things around them and helping them understand that life is a cycle and not something to get upset about, is that you get to carry things like dead wasps and frogs around.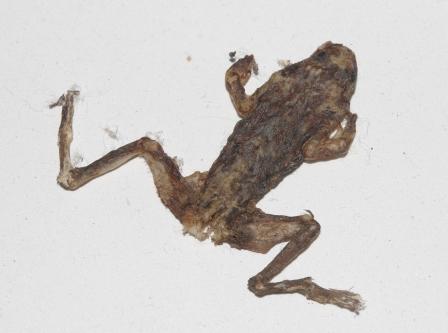 This one comes from the little girl – look Mummy! you can see its bones!
Enjoy this article? Subscribe to the weekly newsletter to hear about them all.
Or grab my RSS feed