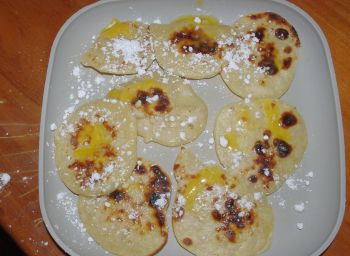 Science is really all about solving problems.  It's a set of techniques to try to make sure that the solution you come up with will work all or most of the time, rather than hoping to be lucky.  But problem solving is the basis of science.
Tonight we were supposed to be making pancakes.  But through a combination of various factors I accidentally put in 400 g of flour rather than 100g.  Oops.  I didn't think that quadrupling the recipe was a good idea so I left it to play around with later.
Problem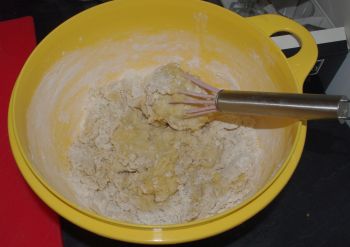 "It's too dry"  Being able to define the problem is good.  So what are we going to do about it?
"Give it to the chickens."  Not quite.  After some insistence that the chickens were in bed I got some suggestions of what we could put in to make it wet.
Solutions
"Egg!"  from the little one, which we agreed to try.
"We could add grapes or olives," from the big girl was a bit more confusing.  "They have lots of water in them."  Which I suppose they do, but not quite what I was after.  Besides, we don't have any.  Sweet or savoury?
"Sweet!  How about peach juice?"  OK, off we go.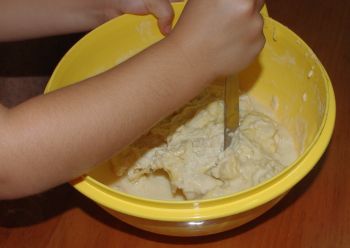 It had been left too long and didn't really want to mix, but in the end we added water as well and got it going.  It still had lots of long stringy lumps where the gluten was working but we got it to a cookable consistency.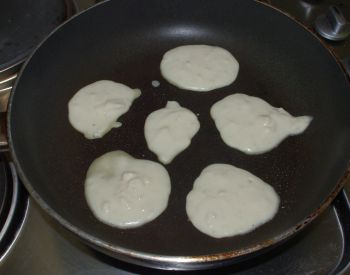 Solution
As seen up the top, they were edible.  Of course, if you drizzle it with butter and icing sugar kids would probably eat cardboard so I did cheat a bit there.
But it's the process not the product that's important, and they came up with some good ideas.  I don't know that peach juice pancakes are going to become a staple, but it was a fun way to rescue a disaster.  And tomorrow the rest can go to the chooks 😉
Enjoy this article? Subscribe to the weekly newsletter to hear about them all.
Or grab my RSS feed