On our holiday we drove around 500km into the centre of Australia, then flew roughly 2000km to Perth on the west coast.  We also saw the south-west, driving another 300km or so.  So we've been through a lot of climate zones, types of use and landscapes!  These are just a few.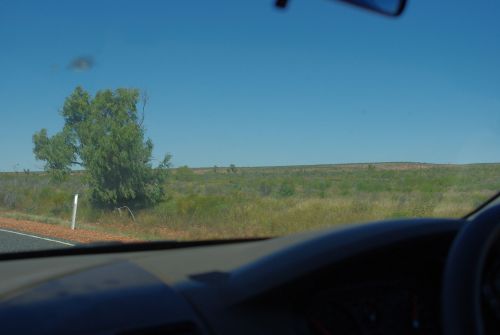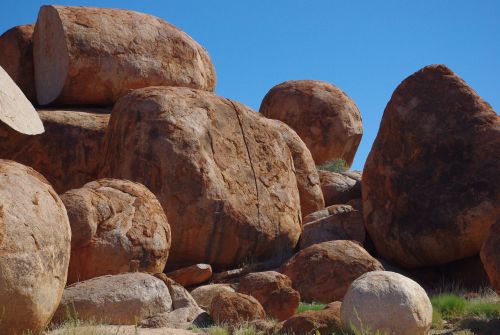 The Devil's Marbles
Ti Tree. It's been a wet year, this is very green.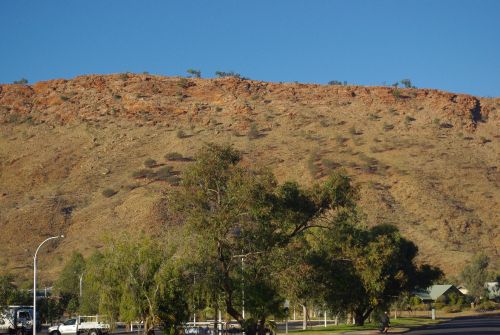 This is in the middle of Alice Springs.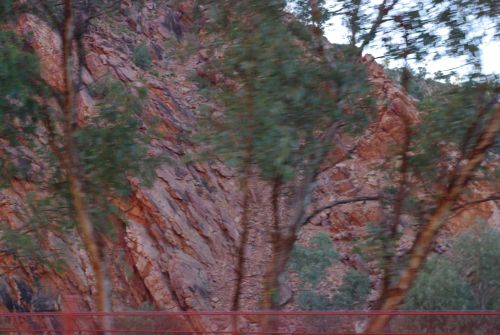 "The Gap" – the gap worn in the ancient range by the Todd River.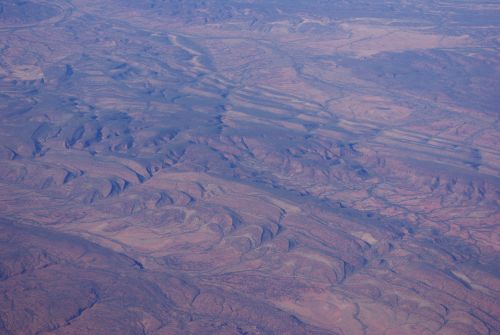 The McDonnel Ranges from the air – I love these. There used to be mountains taller than the Himalayas but they have been eroded down and tilted over millions of years. You can see the tilted layers and water trails where trees grow, even though this is desert.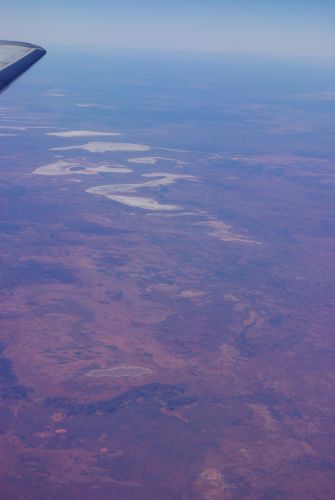 Salt flats, although these seem to have water in them.
Uluru from the air, the rock itself. Ayers Rock to non-Australians. It really is an enormous rock rising from flat plains, notice the sand dunes of very fine red dust in the foreground.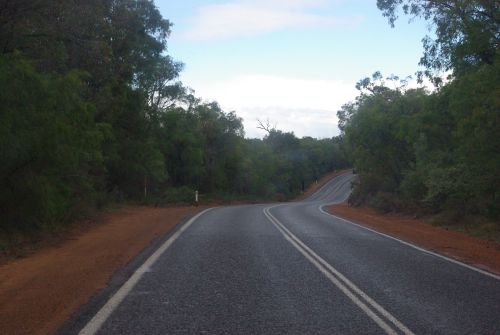 In contrast, the south-west.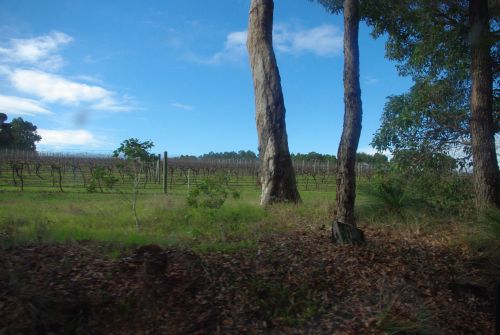 Which is a cultivated landscape, especially around the Margaret River wine region,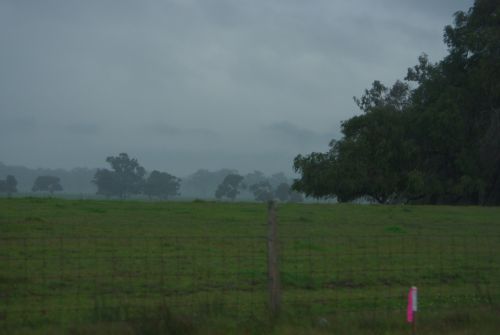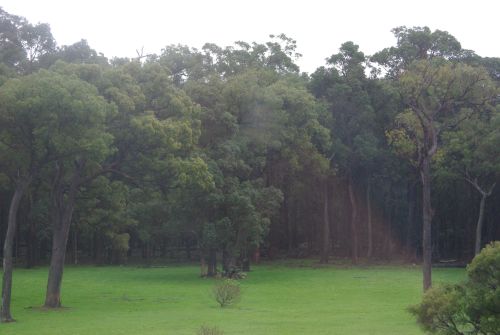 and the trees are a lot taller.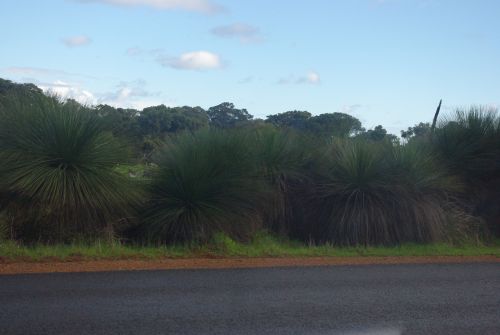 Apparently it's politically incorrect and these should now be called grass trees, but they'll always be blackboys to me. Those leaves are woody, when bushfires come through they get burnt back and turn into a black 'trunk.'
Enjoy this article? Subscribe to the weekly newsletter to hear about them all.
Or grab my RSS feed