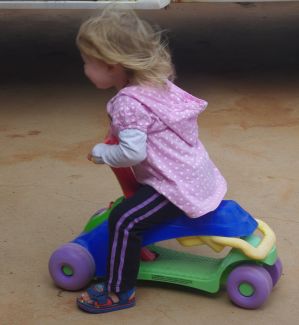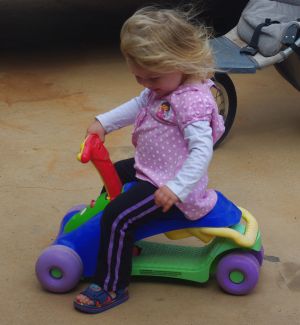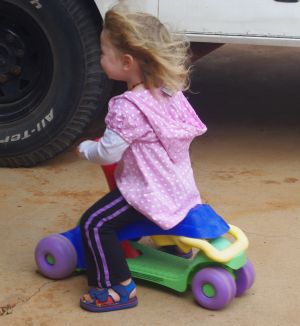 Both girls have reached riding milestones recently – the little one's legs have grown long enough to reach the pedals on the tricycle, so she's starting to pedal, and the big girl is riding a bike to school with the help of trainer wheels.  Since riding bikes is such a part of kid culture, I thought I'd try to think of some of the things they get out of them other than exercise, fun and getting from A to B.
Persistence
Balance
Planning ahead
Trial and error
Problem solving
Co-ordination
Confidence
Initiative
Risk taking
Self regulation
Multi-tasking
Independence
Awareness of others
Resiliance
Memory
I'm sure there are others.  Can you help add to the list?  And do your kids ride bikes? This post is part of the We Play linkup at Childhood 101.
Enjoy this article? Subscribe to the weekly newsletter to hear about them all.
Or grab my RSS feed