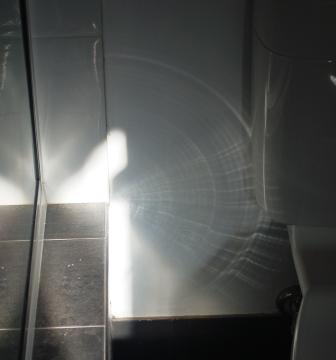 Obviously this is reflecting off something round, but we can't work out what. I thought it was the metal corner strip, but we tried covering it up and the pattern was still there. In fact we seem to have tried covering pretty much everything reflective in the bathroom and we still get these starbursts all over the place. I have the sneaking suspicion it's the corner strip and somehow we just didn't get the right bit.
Pretty and intriguing.
Enjoy this article? Subscribe to the weekly newsletter to hear about them all.
Or grab my RSS feed