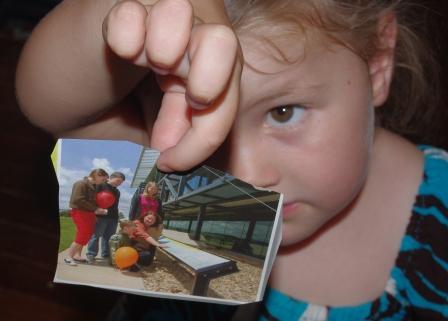 Little girl is enjoying her time on her own again, especially the time to be creative without being overshadowed by her big sister. It's hard when someone you adore and want to be just like has such good ideas and the execution is beyond you. Her thing at the moment is cutting, and she's surprisingly good at it. Although it might only be surprising to me, coming from a family with very poor fine motor skills.
Seeing as cutting lines or shapes or pictures is pretty boring on its own, I thought we could combine it with making a collage. Which incidentally does something with all those little bits of paper to stop them ending up on the floor. While we've done lots of general 'glue things on to make a picture' activities, I thought we'd do a themed one this time on Night and Day.
Selection
First we went through magazines looking for pictures of night and day things. Then we got distracted by all the amazing pictures. Yes, the only magazines I could find in our house were about children's science. We do other things, honest.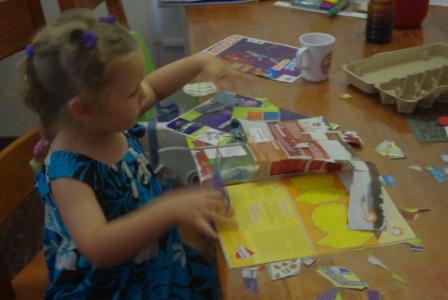 Day was pretty easy, luckily for night there was a section on animals that included lots of nocturnal ones and another story on stars. This took a long time with all the discussions about the things in the pictures, which is really the whole (science) point of the activity. And of course lots of opportunity for concentration and careful cutting.
Creation
Then we got to glue it all together. We have some cool black paper that doesn't get used as much as I thought it would but was perfect for the night page. By this time the big girl was home and she was allowed to use some of the ones Mummy had cut out.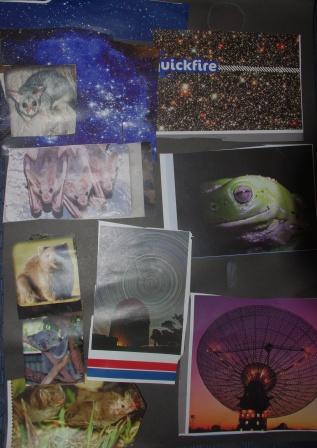 Little girl's isn't finished, and most of it is probably now floating around on the floor or in the bin. But that's fine because it's the process, not the product. And there were a lot of processes in this activity:
Telling stories from pictures.
Sequencing pictures (there was a how-to in the magazine).
Asking questions and learning about animals.
Talking about night and day.
Demonstrating and connecting knowledge from different areas.
Curiosity.
Creativity.
Organisation to not lose all the little pieces.
Fine motor skills.
Selecting materials and tools (background paper, pictures, best scissors).
Arranging.
It may look like some glued on pictures, but I can see literacy, science, cognitive, motor and art skills. And lots of fun.
Enjoy this article? Subscribe to the weekly newsletter to hear about them all.
Or grab my RSS feed