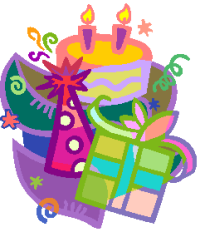 My big girl is turning 5!  Not until next week, but her birthday is during the holidays so she is having a party tomorrow.  This post is about some fun tricks you probably did as a kid that I'm going to do with the little guests, plus to celebrate I'm giving away a fantastic floor puzzle.  I desparately want to keep it, but practicality insists we don't have enough clear floor to do it so you get it instead.
1st Trick – Paralyse Your Hand
Get the subject to squeeze their hand shut as hard as they can for at least 30 seconds.  Little kids may understand better if you give them something like a bead to squeeze.
Relax the hand and open the fingers a tiny bit while you gently stroke all over the hand and wrist.
Tell them to open their hand – it will feel really difficult!
2nd Trick – Make Magnets Out of Beads
You can use anything small for this, such as beads, gumnuts or rocks. It's best if they aren't metallic, that will make it even stranger when they act like magnets.
If you have a couple of magnets, play with them and show how holding them the right way they will pull together.  Let them try for themselves and show that the beads you are using do not pull together and are definitely not magnets.
Have your subject hold them one in each hand and push them together as hard as they can for at least 30 seconds.
Pull them apart a little and they will pull back together as if they were magnets!
3rd Trick – Floating Arms
This one is a bit hard for little kids to understand, they tend to bend their elbows or pull their arms up.  But it is the most obvious and strange, it makes a brilliant demonstration if they can't do it themselves.
The subject stands with their arms hanging at their sides.  Either have someone else hold their arms in, or if they are big enough stand in a doorway.
Keeping their arms straight try to lift them straight up to the sides, either working against the second person or with the back of their wrists against the doorframe.  Hold it for at least 30 seconds.
Relax and let go, their arms will float up by themselves.
Explanations
All three of these tricks depend on the same thing – your body gets used to what it is doing.  When you walk inside after being in bright sunshine and can't see, it is because your brain has adjusted to the bright light coming into your eyes and takes a little while to reset to dimmer light.  Something similar is happening here.  Muscles come in sets that oppose each other, for example there are muscles on one side of your arm that bend your elbow and on the other side they straighten your elbow.  Generally movement is quite complicated seeing there are three dimensions plus twists, turns and gravity to take into account, and it's a balancing act between different muscles making minute adjustments.  When you are working one set of muscles really hard and being opposed for a while it resets the balance in your brain, just like being in bright sun, and takes a little while to go back to normal.  It's a really cool reminder of how amazing our bodies are to be able to do the things we take for granted all the time, even something as simple as standing.
This post is part of the We Play linkup at Childhood 101.  Check it out for lots of great play ideas.  Good luck, and have fun playing with those tricks 😀  (And I will post some party pics on Wednesday).
Enjoy this article? Subscribe to the weekly newsletter to hear about them all.
Or grab my RSS feed