The big girl has been asking to do another one where we 'draw what we can see' so we did an experiment on sedimentation.  But this time we played  with the new toy and recorded her doing the experiment so you can see how easy it is.  Sedimentation is about how rocks and sand settle out in water, so all you have to do is put rocks and sand into a jar with water, shake them up and let them settle.
I have to confess we did this a few times to get the video, hence the outfit changes, but you can still see how easy it was – it was the videoing that needed practice, not the experiment.
We've never even talked about this sort of thing before so I was interested to hear what her predictions would be like.  Interestingly, they were fairly similar to what teenagers come up with, involving rocks at the bottom.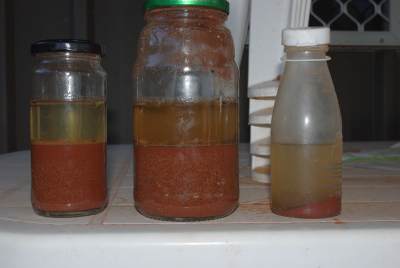 In the end it isn't quite correct but she was fascinated by the layers that formed.  Especially because there was a black layer, but nothing we put in had black in it – she spent a bit of time looking around the garden deciding it must be all mixed up.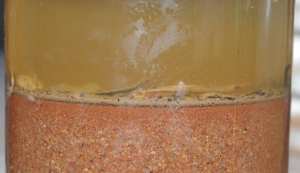 I've always taught in the outback, so I'd love to try this with soil or beach sand.  We get very clearly defined layers with the quartz grains at the bottom and the clay at the top, there's very little organic matter and it's similar to genuine streambeds.  If anyone else who has different types of sand and soil tries this, please let me know what happens!
And just to be like the professionals, here are some of the out-takes.
Enjoy this article? Subscribe to the weekly newsletter to hear about them all.
Or grab my RSS feed