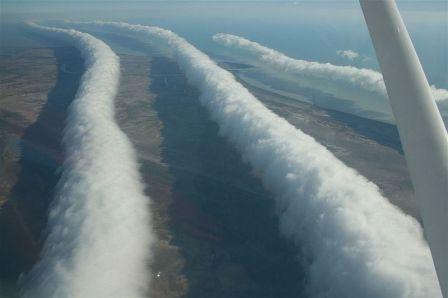 I know I spoke about weather last week, but we're in the build-up. This is a uniquely tropical season that can be a lot of fun but also an enormous pain. It's getting hotter and stickier, the clouds are grey and the lightning is pretty. The blackouts are annoying. So we think about the weather a fair bit.
What is La Nina?
What shape are raindrops?
What's the difference between a cloud and the surrounding air?
What is windburn?
And what's the picture? Courtesy of Mick Petroff.
Answers on Friday.
Enjoy this article? Subscribe to the weekly newsletter to hear about them all.
Or grab my RSS feed