Reverse dying is a fancy name for using bleach in the same way you would dye.  It's a nice simple one for kids, and a bit of an adventure because you never know how it will turn out!  If you want to do it more artistically, do it with fabric then sew the clothes up.  Otherwise let the kids go on some dark play clothes.  Ideally you should avoid polyester because the bleach damages it, but I've never had a problem.  You can neutralise the bleach afterwards with hydrogen peroxide, but again I don't bother because the kids grow out of things before they have a chance to get damaged.
Depending on the type of bleach you are using you might need to start with a dilute solution, I've found that the cheap household bleach needs to be used straight.  We do it over most of a day, either leave it in to soak and check every half hour or so, or spray it on, leave to dry then spray some more.
This is actually quite a hazardous activity – not one for the littlies.  I've been doing it with my big girl since she was 3, but she usually gets the job of putting shapes or lackie bands on or wetting the clothes before we start.  She has graduated to using a spray bottle with me.  We work outside and wear masks and gloves, basically because it's a good habit to get into.  Bleach fumes are dangerous when inhaled, if you were doing a large amount in an enclosed area you would have a problem.  For a couple of minutes outside it's fine, but I find the mask and gloves make her be careful and adds to the fun by making it a 'special' activity.  We can get dust masks at our local supermarket.  And of course be careful what clothes you wear!
Materials:
Techniques: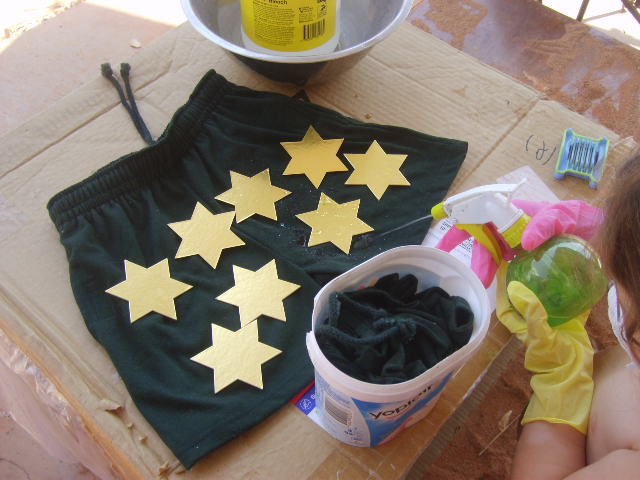 Here she is squirting over the stars, it will end up with dark stars on a light background.  There is another pair squashed into the container and squirted, they will end up with a marbled pattern.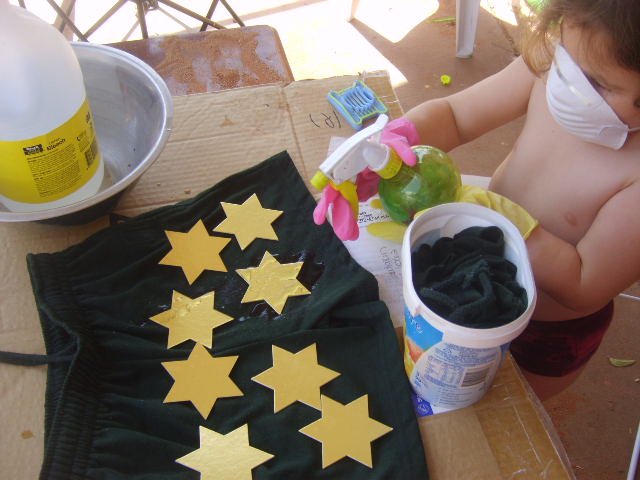 She's actually wearing a pair of shorts we bleached before!
Results: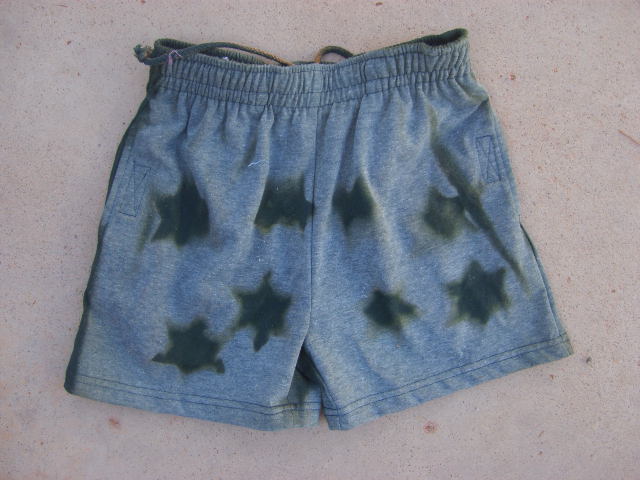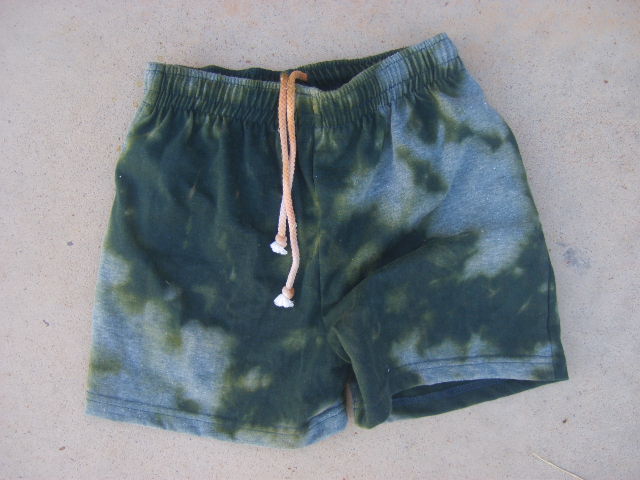 These are the marbled shorts.  We took them out of the container, scrunched them differently and put them back in and sprayed them several times, which is how we got different shades.  Notice how the shorts have gone grey but the cord has gone red.  This is because they are different materials and have been dyed different ways, even though they ended up the same dark green.  When bleaching clothes there is no way to know what colour they will go – blues often go pink, greens can go yellow, blacks sometimes go brown.  You can only try it and see.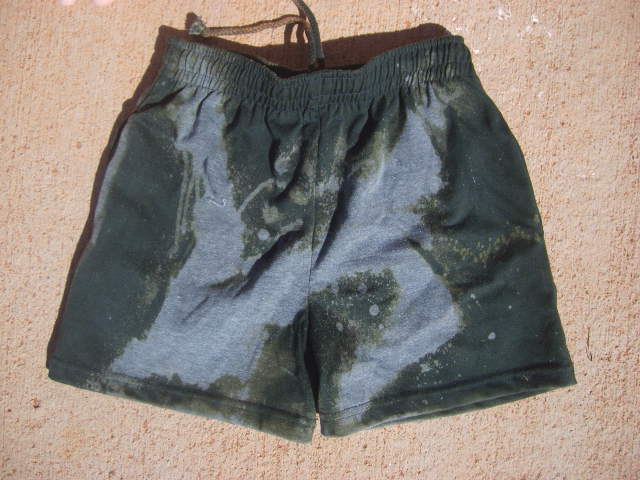 This is the back of the stars, we used the spray bottle on the tightest setting and sprayed over the same lines several times.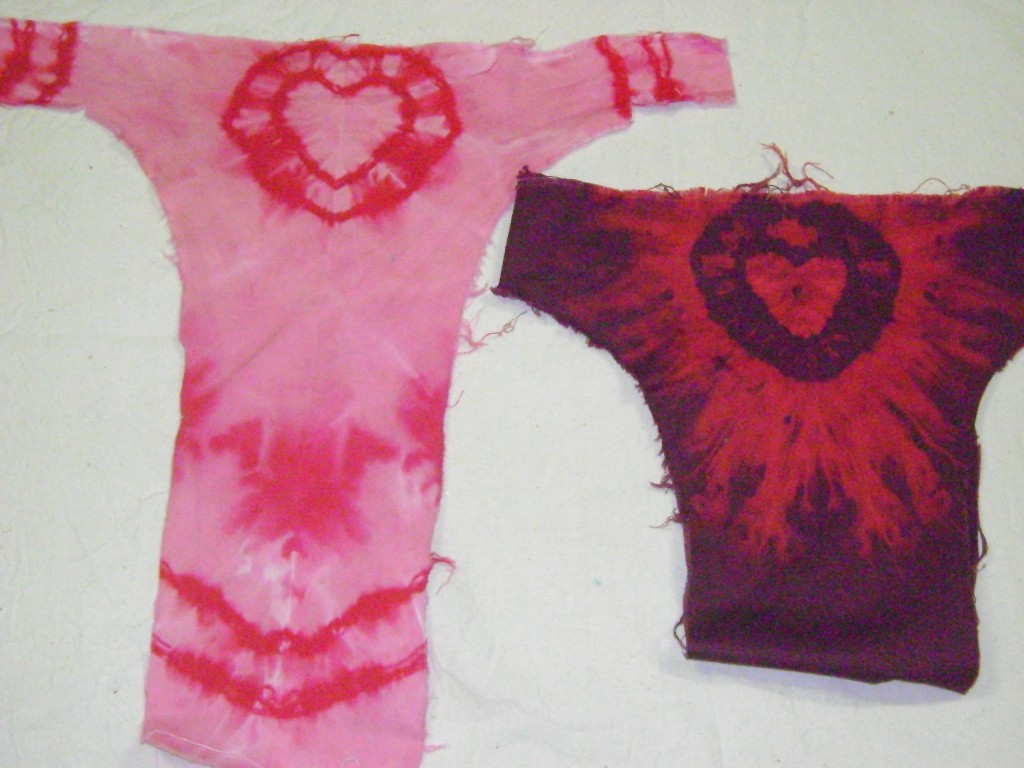 Or you can do traditional tie dying, there are good instructions to do the patterns here.
Make sure you rinse them very well afterwards, preferably under running water or in a big tub, and put them straight into the wash.  Then you have your very own unique clothes.
Enjoy this article? Subscribe to the weekly newsletter to hear about them all.
Or grab my RSS feed